Meet Tsai CITY's Fall 2021 Launch Pad and Accelerator Cohorts
Tsai CITY is excited to introduce the 43 teams that will be joining its fall 2021 venture development programs.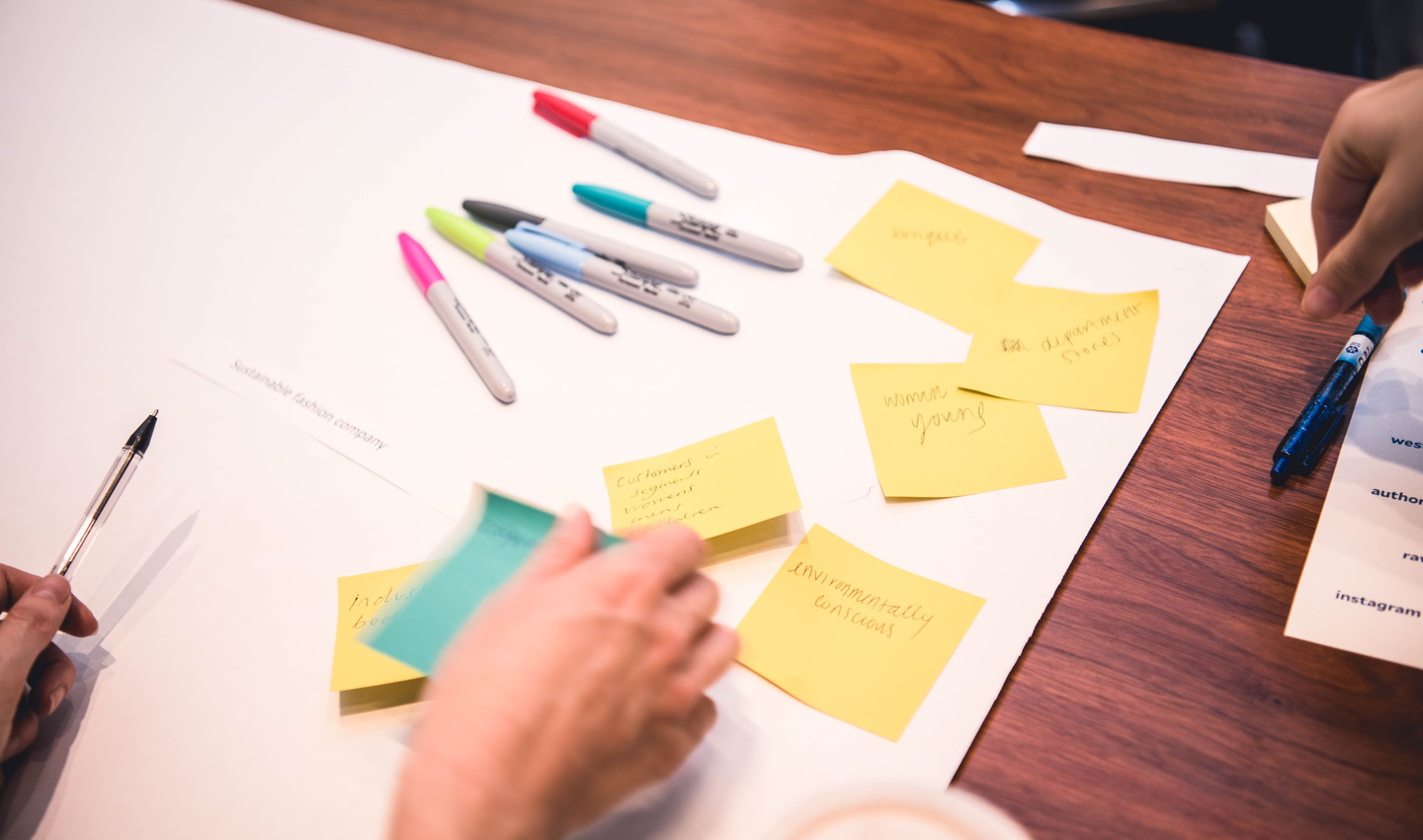 13 of these teams will spend the semester in Tsai CITY's Accelerator, which is designed for teams with demonstrated traction and provides support through a $2000 grant, workshops, tailored mentoring, and more. 30 teams, meanwhile, make up Tsai CITY's Launch Pad cohort. The Launch Pad program offers a mix of synchronous and asynchronous content to early-stage teams, complemented by resources like mentoring, workshops, and community connections. Meet the teams.
Accelerator teams
Catalace
Newlyn Joseph, Dana Joseph (YSPH '22)
Catalace is a medical technology that combines artificial intelligence and precision medicine to improve cancer diagnostics by allowing physicians to input patient data to provide a comprehensive report on the cells' probability of being cancerous.
Cimu
Kaci Xie (YC '24)
Cimu is a marketplace that rescues unwanted clothes from landfills by refashioning them through stylish, planet-saving alterations. 
Dalmatian
Alex Holm (SOM '22)
Dalmatian helps young adults fight acne with trendy, fashionable, and dermatologist-approved hydrocolloid pimple patches that are designed to be displayed and dismantle harmful stigma.
Edwell
Nicola Fleischer (SOM '22)
Edwell is a technology-enabled wellness platform to connect, empower, and support educators. Through digital coaching and community, teachers can achieve long-term sustainability in their roles.
Environmental Justice Index LLC
Jessica Scott, Pari Kasotia (YSE '22)
Environmental Justice Index provides insights on a company's environmental justice performance, enabling its customer base to undertake sound investment decisions that meet the emerging environmental and social needs of shareholders. 
Hirect
Steven Zipei Zhu (GSAS '22) 
Hirect is a platform that uses an AI algorithm to match recruiters with the job seekers, allowing users to chat directly and upload resumes and/or job descriptions.
iTalent.ai
Zongjian He (GSAS '22), Leo Song
iTalent is an AI powered platform that quantitatively evaluatse candidates' qualifications with data from 40+ sources including GitHub, Stack Overflow, Google Scholar. iTalent reforms multiple recruiting scenarios and empowers the entire HR industry with better efficiency, accuracy and comprehensiveness.
Perkify
Matteo Carrabba (YC '23)
Perkify provides the infrastructure for businesses and institutions to offer subscription services, such as Netflix, Spotify, or the New York Times, as a benefit to their employees/members.
PlanMemorial.com
Xiaoteng Huang (SOM '22), Kate Busatto (YSD '23)
PlanMemorial.com is a website and mobile application that helps people plan, organize, and execute memorial services for their loved ones.
Meego Inc
Jamil Liu (SOM '22)
Meego Inc is an ebike company that plans to build a modern aftersales service system to integrate existing resources in the ebike industry.
The New Muses Project
Rhianna Cockrell (YSM employee), Joe Lerangis (YSM '25), Gloria Yin (YSM '22)
The New Muses Project incentivizes musicians to perform, support, and research music by historically marginalized composers through a website that matches users' interests with tailored suggestions, recording and performance projects and a transcription project bringing archival material to the forefront of classical music.
The Palestinian Soap Store
Chris Hebdon (GSAS '22), Dina Omar (GSAS '22)
The Palestinian Soap Store seeks to be the first store in the USA to sell all of the historic brands of traditional soaps from Nablus. 
Tutoring for Tomorrow
Preston Smith (YC '22), Louis Moon (YC '23)
Tutoring for Tomorrow is a 501(c)(3) nonprofit that provides students with academic assistance. Completely student-run, half of its sales are put to charitable use, giving back to their own scholarship and nonprofit grants program following a rigorous selection process.
Launch Pad teams
ACCforall
Melissa Lu (SOM '22)
ACCforAll will be an international B2C fine jewelry & accessories membership e-commerce platform. 
 
Adaptive House
Janelle Schmidt (ARCH '22)
Adaptive House is re-envisioning a house for students to learn from and turn it into an adaptive reuse project. This project is allowing students to create new spatial configurations and structural systems with a house slated for demolition.
Arch Assets
Kevin Wang (SOM '23)
Arch Assets is a FinTech venture that aims to democratize access to alternative investments for ordinary investors to access the same high-yielding, diversified investment products available to accredited investors.
Birthyear Family Consulting
Yushi Zhang (YSPH '23)
Birthyear Family Consulting provides consulting services for families through an exploration of relationship dynamics and their expectations of perinatal care, family responsibilities. BFC helps families make practical plans for optimal maternal, child, and mental health.
BrideMeetsGuide
Aleck Solorzano (SOM '23)
BrideMeetsGuide is a platform that helps couples pick the right venues and vendors for their wedding through transparent pricing info, and helps wedding venues/vendors stand out from their competition. 
Carry
Ali Brocato (YC '23), Josh Gluckman (YC '24)
Carry is an on-demand, mobile marketplace that matches users with a network of nearby carriers, allowing consumers to find instantaneous help for transporting, retrieving or sending goods. 
Chamaeleon Health
David Mandelbaum (YSPH '23)
Chamaeleon Health is a technology platform that applies comprehensive personalized psychology-based and social interventions to drive sustainable physical activity behavior change and positive mental and physical health outcomes.
CoffeChats
Diego Vega (SOM '23)
CoffeeChats is a platform to democratize knowledge where  domain experts get paid for sharing their time and knowledge with users. 
Dimension
Srikar Godilla (YC '24)
Dimension helps engineers design things by using augmented reality to project models right into the real world and provide easy to use CAD functionality at a fraction of the cost.
HITLAB Women's Health Tech Initiative 2.0
Nicole Anderson (YSPH '23)
This project will expand the mission of the existing HITLAB Women's Health Tech Initiative, addressing unmet health needs of women globally and increasing gender equity in technology by shifting the business revenue structure from non-profit, or "profit-neutral", to for-profit and monetizing access to our community of femtech industry leaders.
Horace Forests
Brady Rowe (YSPH '22)
Horace Forests is are a real estate investing company that buys tax delinquent land to sell under market value to underserved communities/individuals.
Hue
Nathan Mai (YC '25)
Hue will be an app that lets you review, catalog, and share music reviews online, similar to Goodreads and Letterboxd, but for music. 
Hyacinth Fitness
Savannah Bailey (SOM '23), Nick Kripowicz
Hyacinth Fitness introduces barbell strength training  and helps members form exercise habits to build a healthier, happier life in a supportive, inclusive atmosphere.. 
Kelp It On
Debie Blair (SOM '23), Wei-Ru Li (SOM '23)
Kelp It On wants to bring kelp into the western diet by designing kelp-based snacks and other food formats and introducing it to an under-developed market. 
Lua 
Elaine Lac (YSE '22), Veenu King (YSE '22)
Lua is a U.S. based B2B supplier of lotus silk to luxury wear manufacturers and brands working to scale the production of this sustainable fabric through automation, industrial symbiosis, and supplier centralization.  
Mea-Lynn Wong
Mea-Lynn Wong (SOM '23)
Mea-Lynn Wong is an application that will serve as a platform to validate future purchases, starting with fashion pieces. The platform will give access to content produced by diverse creators that give an overview and styling tips of specific items the customers are interested in purchasing.
MusiCue
Camilla Tassi (DRAM '22), Maura Tuffy (YSM '22), John Horzen (DRAM '24)
MusiCue is the first space dedicated to the intersection of theatrical design and classical concert music. Existing outside of a traditional institutional setting, it provides a structure to give agency to performers in networking, creating novel adaptations of compositions, performing, and mentorship. 
Nia.Health
Julian Love (SOM '23)
Nia.health is a website that provides people with herbal remedy information and products for their ailments (when applicable) or just for generally improving their health and wellbeing. Think webmd but for herbal remedies. 
Nombox
Ethan Treiman (YC '22), Francis Kigawa (YC '22)
Nombox empowers its users to create, share, and stream multimedia walkthroughs of their favorite recipes with cooking-oriented, digital tools. Users can also purchase a "Nombox" of ingredients for delivery.
Parrot
Harry Jain (YC '23)
Parrot is a social media app and website for storing, sharing, and discovering quotes. It provides unique value as a social platform for thoughtful communication, discovery, and humor among any group from friends to coworkers, with options for personal quotes, small groups, or public quote discovery.
PreMind Health (FKA Nebula Care)
Jae Zhong (YSPH '23), Robert (Xiangru) Tang (GSAS '22)
PreMind Health  provides a smart, preemptive and multilingual mental health platform that improves efficiency of care for large organizations such as universities.
RDonCall (Registered Dietitian on Call)
Zhuoya Yang (YSPH '23) 
RDonCall is a telehealth nutrition platform for people suffering from chronic diseases to connect with and receive personalized guidance from registered dietitians and better control their disease progression, manage their health status, and eventually diminish health disparity across the population. 
Read to Lead
Abraham Keita (YC '24), Dylan Baldwin (YC '24)
Read to Lead aims to transform education in Africa, with a focus on Liberia by giving children access to unprecedented resources and empower the next generation of leaders and change-makers. 
Ruffle Inc.
Archit Bagaria (SOM '23)
Ruffle Inc is a plant-based meat analogue company featuring a chicken replacement product made of all-natural ingredients and replicating the exact nutrient and amino acid profile of raw chicken in an affordable way. 
Sectus
Seun Omonije (YC '22)
Sectus will build the infrastructure for scalable computation and communication of data generated at the network edge.
SHEN
Clara Lee (YC '24)
SHEN is a company dedicated to making Chinese medicine more accessible by delivering benefits through a high-potency, easily consumable gummy, providing a convenient and tasty way for everyone to incorporate Chinese medicine into their daily lives.
Sillable 
Em Tchorz (YC '23), Burton Lyng-Olsen (YC '25),  Aaron Daniels (Yc '23)
Sillable is a mobile application that allows retail consumers to search for products sold in local stores. Independent retailers build an online "storefront" to display products and deals to consumers, wo receive rewards for purchasing, within their community
 Swift Spot
August Money, Kelvin Yip (YC '24), Philippe Haffner (SOM '22)
Swift Spot is a digital marketplace for those looking to buy and sell parking spaces for live events.
Toomb
Julian Fueyo Gonzalez (YSM '23)
Toomb is a social-media app designed to connect users in 'hyper-social environments' (ex. universities) that lets users share images/videos with other users in the same social event and lets hosts broadcast public invites or send unique, verifiable invites: connecting users with those geographically/socially closest to them.
VivorCare 
Hil Moss (YSPH '22)
VivorCare's mission is to equip survivors of severe and critical illness with the tools they need to lead happier, healthier lives. Our virtual, integrated survivorship care model includes the coaching, content, and community that survivors need to return to health, work, and life.