Tsai CITY's Mentorship Program: A Pathway to Innovative Success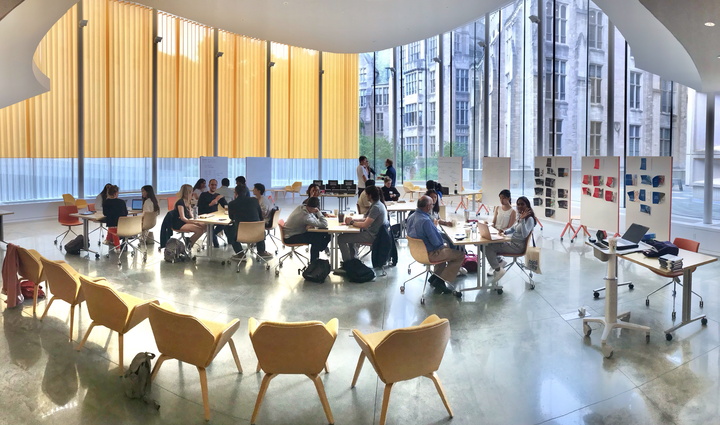 With the primary purpose of designing a space for students of diverse backgrounds and disciplines to express, plan, and bring to life their creativity, the Tsai Center for Innovative Thinking at Yale (Tsai CITY) provides needed resources, tools, opportunities, and guidance. One such resource is our significant mentorship program.
Under the leadership of the Director of Mentor, Advisor, and Partner Networks, Victor Padilla-Taylor, Tsai CITY pairs students with professionals who are experts in their fields. Each student discusses with their mentor their ideas and aspirations, as well as the challenges they're experiencing within their work. The mentor, in return, offers advice on ways to improve their ideas and navigate their challenges. With its ability to foster lasting relationships, Tsai CITY's mentor network comprises over 600 alumni and industry experts with skills ranging from technology, finance, entrepreneurship, management, public health, communication, and much more.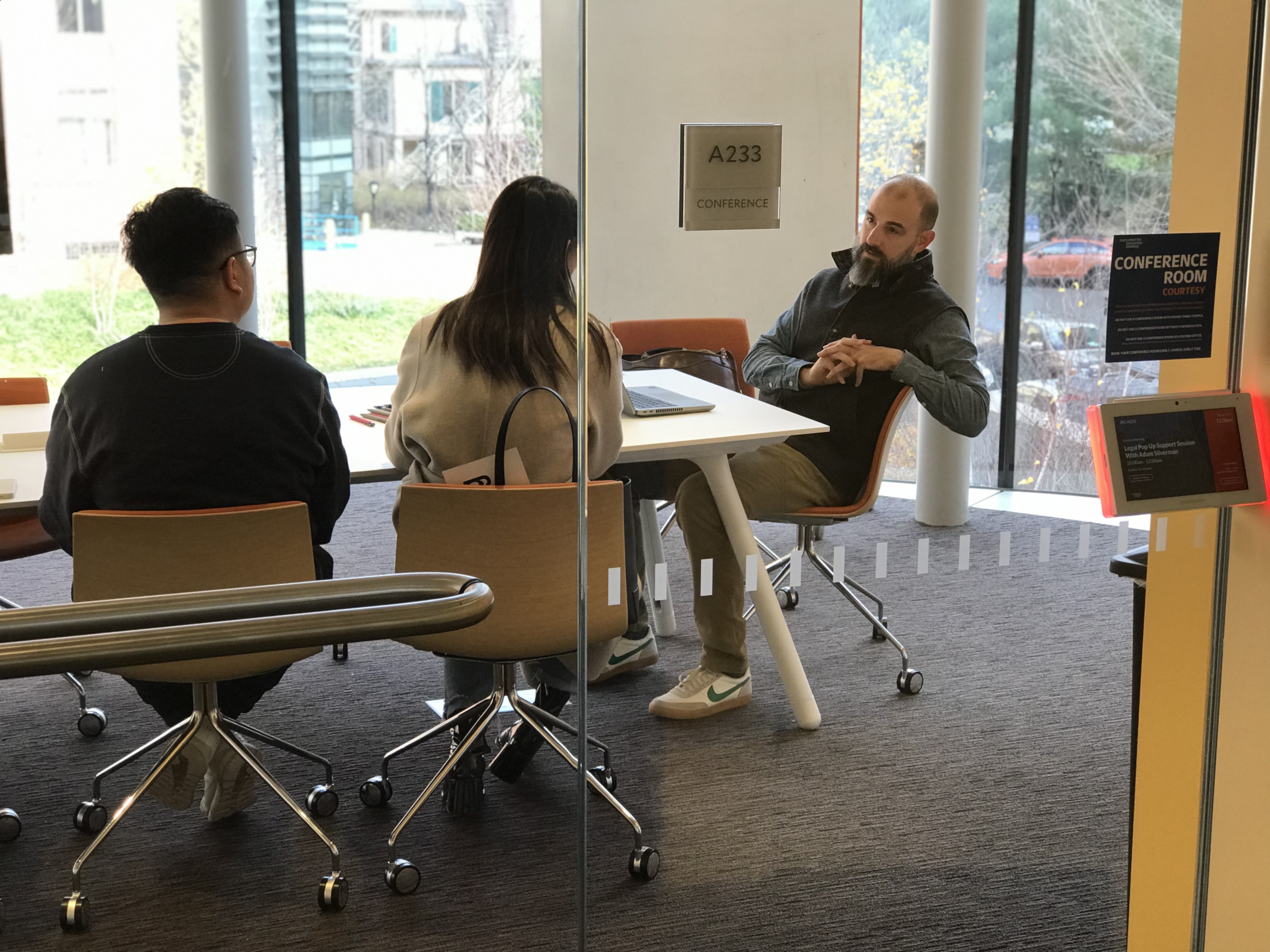 Since restrictions brought on by the COVID-19 pandemic have been reduced, the mentorship program has been able to recommence face-to-face one-on-one meetings, including some filled with activities, learning exercises, and in-person interactions. We hosted social events to facilitate team building, led insightful excursions to regional innovation ecosystems, and engaged in fun exercises known as "experiential eye-openers" to strengthen the bond between mentors and mentees. Those efforts prepared students to present their ventures at Startup Yale, an annual entrepreneurship event that awards innovative ideas with cash prizes to advance their ventures. 
Last fall, in an effort to branch out and share with other peer institutions our learnings about mentorships, Victor traveled to Las Vegas for the Global Consortium of Entrepreneurship Centers Conference. His session "Setting Up and Launching an Interdisciplinary Mentorship Program Using Experiential Eye Openers" provided participants with a series of critical insights and new flexible approaches (thematic mentoring sessions, rolling mentoring access, mentor breakfasts, networking 'on the road' trips) to take back to their own mentorship programs. This same session was also presented at the annual conference of the United States Association for Small Business and Entrepreneurship.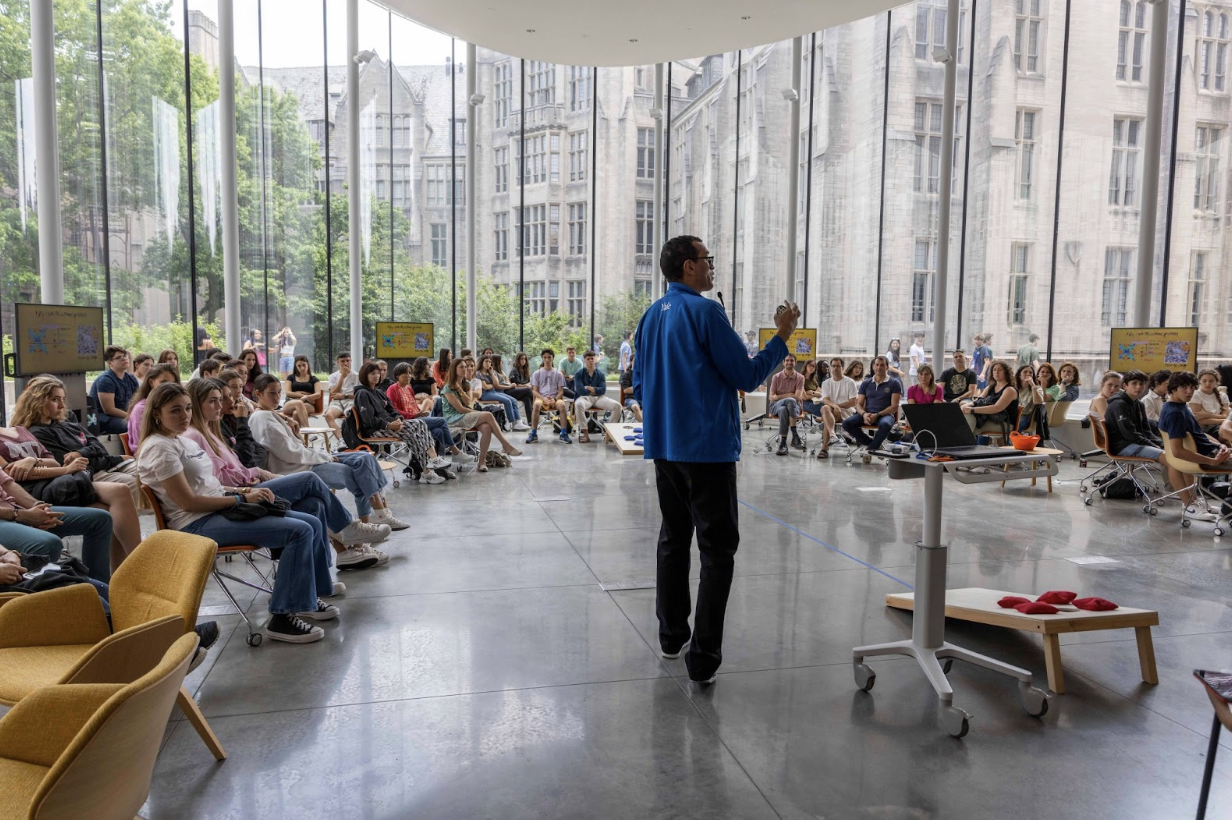 The outcomes of our mentorship program are closely monitored using frequent engagement feedback forms. Below are just a few of the responses provided by participants in our Tsai CITY's mentorship program:
Nora Draper (YC '24) is a mentee who co-created a community mobile app called "Pool." Operating on a barter system, Pool gives users the chance to request tasks from fellow community members to be done and, in return, offer their unique skills. "Our mentor was incredibly supportive and talked us through every step of each decision-making process," said Draper about her mentor Neil Banton. 
Sylvie Goldner (YC '25) is the founder and CEO of Spiel, an interactive review app designed for users to share their recommendations, expand their interests, and form and deepen relationships. "The best advice our mentor gave us was that the key to success is hustling and determination, not aiming for a lucky break/success to spiral on its own," shared Goldner, who was mentored by Asia Mernissi (YC '10), a business development leader. 
Jason Lee (SOM '23), venture associte for Tsai CITY, a role that oversees venture development and ensures teams are reaching goals, is in the process of developing a mentoring program called Flowsalt, designed to match university students with mentors of different and similar personalities, identities, lived experiences, values, and more. "My mentor acted as a challenger that I needed and provided me with a different set of perspectives looking at my startup idea," said Lee, who was mentored by Esther Zirbel (PhD '93), an accomplished academic coach.
After volunteering to assist students with their ideas, mentors often share their experiences of mentoring. 
"The interaction with my mentee was excellent, and I hope I was able to add some insights into his very exciting project," shared mentor Edward Weaver, a founding investment partner. Weaver aided his mentee in developing an education-focused search engine called Friday, which answers students' homework and project questions through a conversation aided by artificial intelligence. 
Rahul Prasad (PhD '87), chair of the Yale Alumni Association, assisted his mentees in launching an educational program called Squash Haven Labs. The program enables middle and high school students to create their own STEM projects beyond the traditional settings of a classroom. "My mentees were very attentive and listened to my feedback and have taken on action items to continue the work in the coming year, and I will be staying in touch," said Prasad.
"I have developed a relationship with [my student] team that we plan to continue for the foreseeable future," said Gabrielle Fong (YC '16), a senior associate for an investment firm. Fong assisted her mentees in creating an app called "Corridor," which allows users to track the legislation they care about in both English and Spanish.
Mentoring provides meaningful connections that impact all the people involved. Today, hundreds of students have participated in the mentorship program. For those who are being mentored, they're getting valuable support, like career guidance, networking opportunities, and pitch coaching, and they gain a cheerleader and a confidant. For those who are mentoring, the relationship can build leadership and management skills, expand a mentor's professional network, and provide an empowering opportunity to give back.