Apply to Join Tsai CITY's Student Advisory Board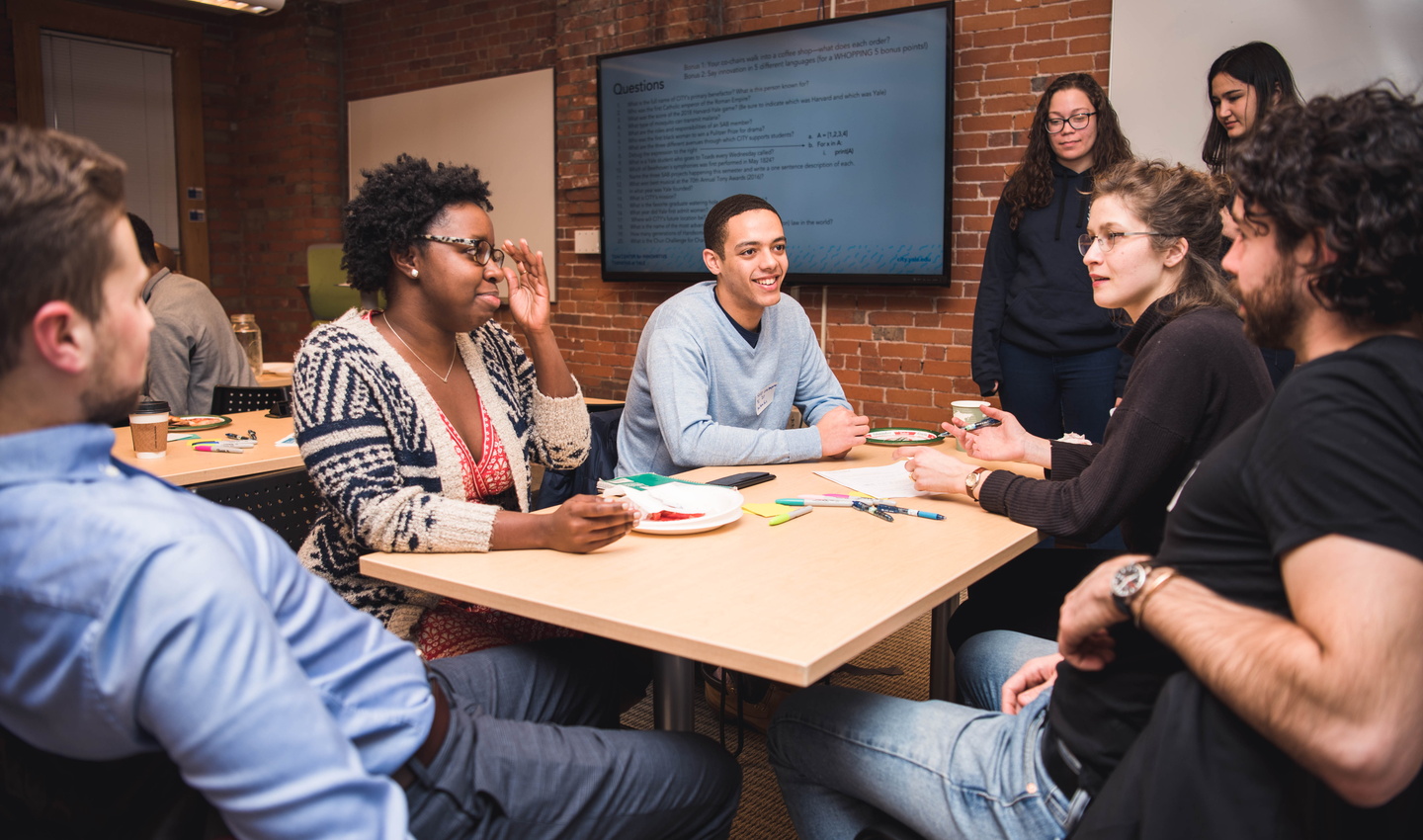 The Student Advisory Board consists of 15 students from across the university, with diverse backgrounds, skill sets and interests, who represent the student voice at Tsai CITY. SAB members perform the critical role of:
Serving in an advisory capacity with the Tsai CITY staff on Funding, Mentorship and Programming to further the Center's mission, programs and practices through active feedback.
Informing Tsai CITY's planning and development with the student perspective.
Acting as ambassadors for Tsai CITY within the broader student body.
SAB members bring dedication, enthusiasm and their unique perspectives to the board. They have the opportunity to engage in conversation and collaboration with Tsai CITY staff to shape an interdisciplinary learning environment that cultivates innovation. In order to achieve this, they are expected to:
Commit to one of three committees (Programs, Mentorship, Funding) that work directly with Tsai CITY staff.
Attend monthly committee meetings and three SAB-wide meetings per semester to play a hands-on role in shaping Tsai CITY's institutional development.
Actively build connections between Yale student entrepreneurship and innovation organizations and Tsai CITY
Applications are due on Sunday, April 4, at 11:59pm. If you are selected to move forward into the interview process, please note that interviews will be conducted on April 17 and 18, with final decisions available by April 28.