Beyond the Studio: Amar Bakshi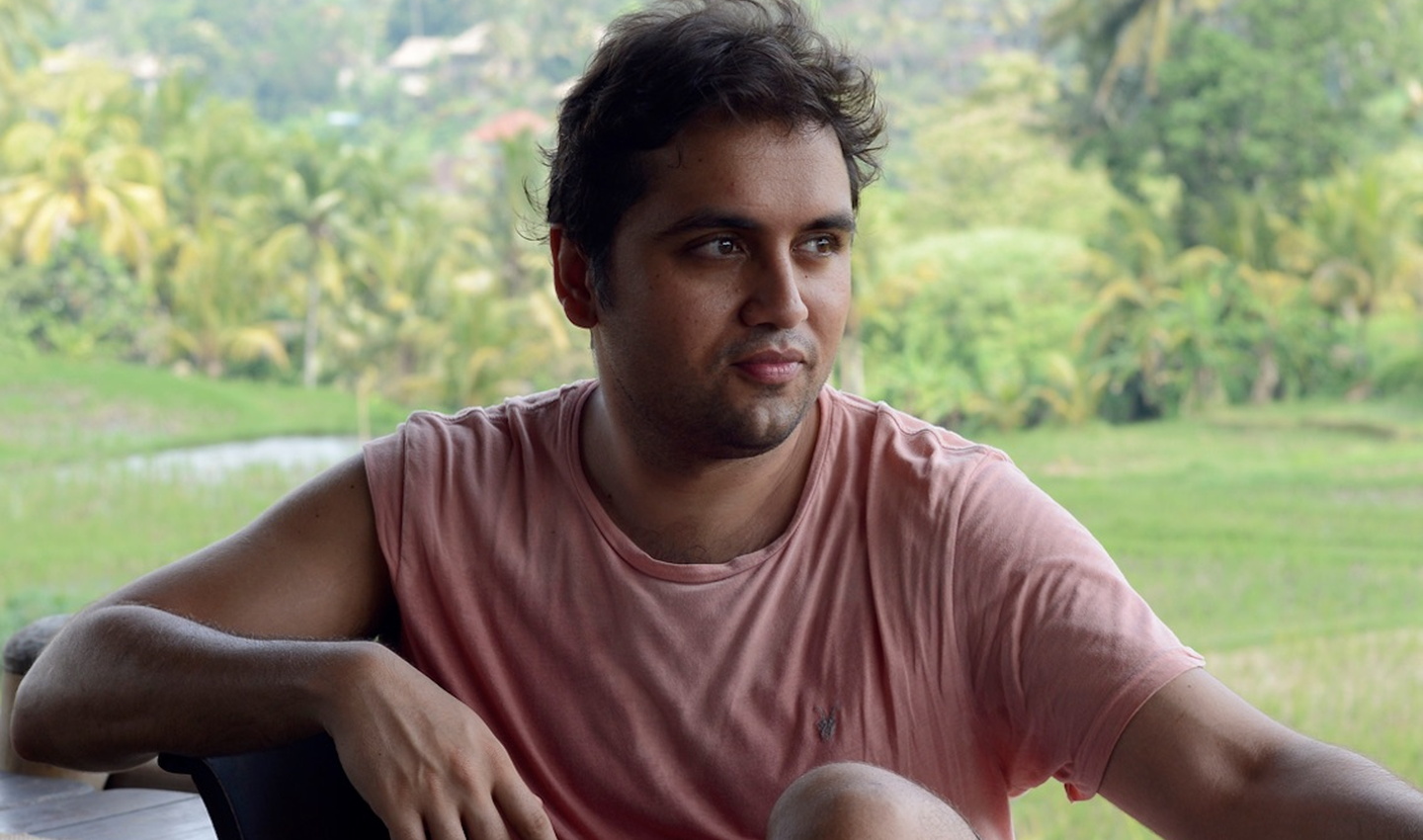 Amar is an artist and the founder of Shared_Studios.
Shared_Studios portals are interconnected, immersive audio-visual spaces, staffed by human beings, in which you come face-to-face with people around the world. Inside, you can make eye-contact, talk, dance, and play as though you were in the same room. Since launch in 2014, Portals has connected hundreds of thousands of people across 30 countries in intimate conversation, brought in special guests including Barack Obama, Sergey Brin, and Priyanka Chopra, and been covered by hundreds of the world's leading outlets.
At a time when exclusionary nationalism is mounting, and technology seems to be driving us deeper into our own tribes, Amar's work is more crucial than ever. His company employs 80+ people around the world whose job it is to connect their diverse communities to one another to converse, collaborate, and create. Shared_Studios equips people to thrive in a diverse, interconnected world, and leverages technology to bring people together across distance and difference.
As an artist, Amar treats the formation of institutions as, themselves, sites of creation. To explore these practices, Amar launched the Legal Medium while at Yale Law School. Amar previously worked as a reporter at the Washington Post, an editor at CNN, and as Special Assistant to the U.S. Ambassador to the United Nations. Amar, a Soros Fellow and Truman Scholar, has an AB from Harvard University, a MA from the Johns Hopkins School of Advanced International Studies, and a JD from Yale Law School. He lives and works in Brooklyn. Learn more at www.SharedStudios.com and www.AmarBakshi.com.
About the Beyond the Studio series: This series will bring together creatives whose practices spill into media outlets, social justice platforms, marketplaces, startups, and cultural institutions. The business of art is the art of business, how these creatives charted their paths is nothing short of insightful and innovative. Our programming aims to empower young entrepreneurs to navigate their industries with more fluidity and possibility.
How do we cultivate our visions and voices? Where does forging coalitions, building movements, and being an entrepreneur align? Hear how these leaders expand their networks, contribute to civic engagement, work with local organizations, and leverage creativity as a strategy.
Beyond the Studio is a partnership of Tsai CITY and the Yale Schwarzman Center. See the full series lineup here.