Green Innovation: Lunch Deep Dive in partnership with Yale Schwarzman Center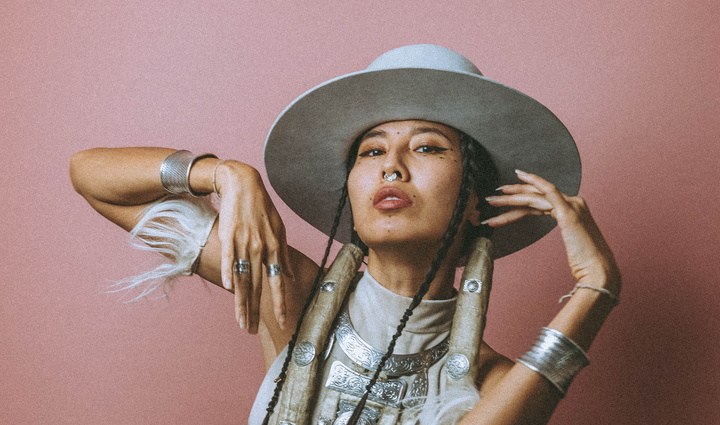 Tsai CITY and CBEY are excited to collaborate with the Yale Schwarzman Center to host Snow Raven(Suor), a member of the shamanic Sakha people from Arctic Siberia, originator of "arctic beatbox" - the reindeer breath, and the founder of OLOX DAO: Of Many Believes Common Truth. Her voice takes its breath from traditional Sakha culture and is truly an instrument. Her culture and identity have inspired her transformative music from America's Got Talent to Sundance Film Festival and Burning Man.
Snow Raven's deep connection with the natural world serves as the wellspring of her creativity and activism. Her innovative use of technology and her commitment to environmental causes demonstrate the transformative potential of art in raising awareness and effecting positive change in the world. Through her music and activism, she invites others to join her in the urgent mission of protecting, preserving, and understanding their environments.
The lunch discussion will cover Snow Raven's connection with the natural world and how that has informed her music and activism. Moreover, the discussion will talk about the innovative ways she uses technology to support her art and activism.  This lunch event proceeds before a live concert with Snow Raven by special invitation by Yale Center for the Study of Race, Indigeneity, and Transnational Migration (RITM), Program on Ethnicity, Race, and Migration(ER&M), Comparative Literature, and the Yale Department of Music. Attendees to the Green Innovation lunch are invited to come to Snow Raven's concert at 53 Wall Street at 4 p.m. Sign up here. 
Green Innovation - Lunch Deep Dives is a discussion group bringing together students from diverse backgrounds to explore different aspects of green innovation. The group meets every two weeks on Thursdays for lunch for an informal but collaborative peer learning session.