Tsai CITY Talk with April Koh ('16), Co-founder and CEO, Spring Health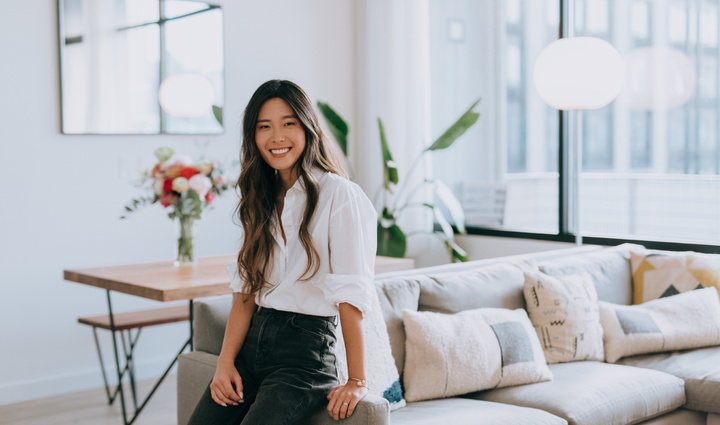 April Koh, CEO and Co-founder of Spring Health, will talk with Kyle Jensen, Associate Dean & Shanna, and Eric Bass '05 Director of Entrepreneurial Programs at Yale SOM, about her career as an entrepreneur, including embarking on that pathway while a Yale College student.
April Koh is the CEO and Co-founder of Spring Health, a comprehensive mental health benefit for employers. Spring Health is currently valued at more than $2B, and April was recently recognized by Forbes as the youngest woman to run a unicorn company. She has received honors from the American Psychiatric Association and has been featured in Crain's, Wall Street Journal, and National Quality Forum. She was named Forbes 30 Under 30 2018, a Goldman Sachs 100 Most Intriguing Entrepreneurs in 2019, World Economic Forum Technology Pioneer, and is a Yale Entrepreneurial Institute fellow.
Kyle Jensen is an entrepreneur, developer, and scientist. Before joining Yale SOM, he co-founded Agrivida, a venture-backed biotechnology company; PriorSmart, a patent analytics provider (acquired by RPX); and Pit Rho, maker of machine learning software for professional motorsports teams (acquired by GM). Kyle also worked previously at the non-profit PIPRA, helping universities in developing economies establish technology licensing offices and helping scientists commercialize their research. In addition to teaching, Kyle works with many Yale start-ups outside the classroom. His research interests include entrepreneurship, intellectual property, and innovation.
​Light refreshments will be available at 9:30 am and the one-hour talk will begin promptly at 10:00 am.