Intensive: Investing in Innovation
The Investing in Innovation intensive introduces participants to the mindsets, frameworks, and practices that investors use to partner with high-potential innovative early-stage ventures.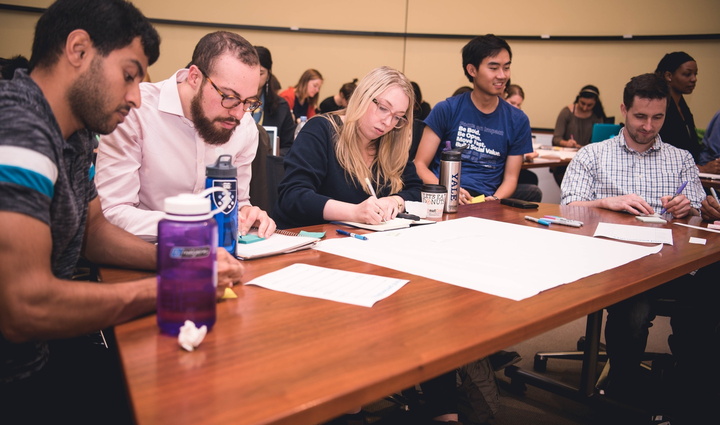 The Investing in Innovation Intensive is a hands-on, project-based workshop series where students learn how to invest in innovative, early-stage ventures.
The Investing in Innovation Intensive is a cohort-based program that will gather 12-15 undergraduate, graduate, and professional students from across the University. They will participate in a program spanning the fall and spring terms.
Who this program is for: 
Students enrolled in Yale College or any of Yale's graduate & professional schools.
Students who want to gain hands-on experience in venture capital.
Students who can commit to a program that spans the fall and spring terms.
The core program components include:
Online lessons on venture capital fundamentals;
Weekly in-person sessions featuring trainings, guest speaker conversations, and occasional student presentations;
Real-life projects sourced from US VC firms that have partnered with Tsai CITY; and
Opportunities to advise, mentor, and invest in ventures founded by Yale students.
By completing the intensive, students will:
Develop marketable skills such as constructing and pitching an investment thesis, writing a persuasive investment memo, and advising entrepreneurs.
Create a portfolio of project-based work they can use to demonstrate their knowledge of venture capital and communicate their investing lens.
Learn from seasoned investors who will participate as occasional guest speakers.
Receive mentorship from VC partners and Tsai CITY staff.
*The application process for the Investing in Innovation intensive has ended. Subscribe to our newsletter for more updates about this and other programs/events happening at Tsai CITY.