Intensive: Planetary Solutions Generator
The Planetary Solutions Generator is a CBEY and Tsai CITY Intensive that offers Yale students the opportunity to explore solutions to a planetary problem and their real-world application. If you have an idea or solution to a planetary problem, this intensive offers a structured way to explore it.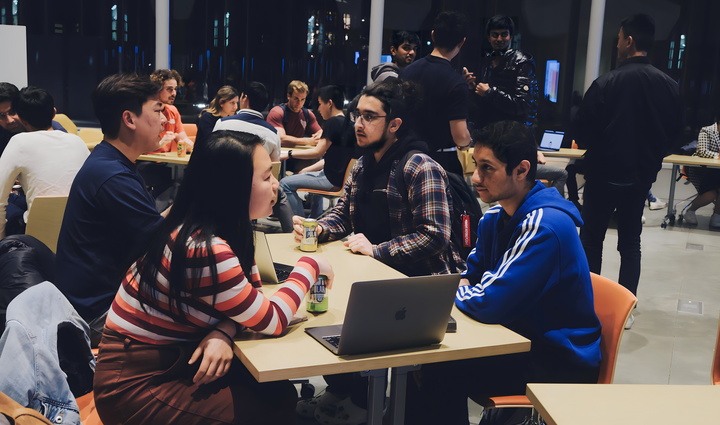 The PSG is for Yale students who want to make a positive impact on the planet: those who may feel overwhelmed and uncertain of where to start or how to make an impact and those who already have a background in environmental topics but want to deepen their understanding by designing solutions. No prior experience is necessary.
PSG participants do the following:
Gain skills and tools that will empower them to approach a planetary problem,
Explore their values as a changemaker,
Develop a network within a community of innovators,
Design the framework for a planetary solution, 
Pitch their idea to a panel of experts and receive constructive feedback, and
Create a tangible summary of the process of ideating the solution (participants will have the opportunity to publish their work, and the intensive will also serve as a foundation to pursue funding and other next steps to develop the solution further).
Over six weeks, the program will feature a weekly curriculum of skill-building workshops and guest speakers, covering critical aspects of environmental innovation from techno-economic analysis, business model creation, life-cycle assessment, regulation, and environmental justice. Students will gain an understanding of systems, and what it takes to create meaningful and effective change through innovation and entrepreneurship. They will work in teams to apply their learning to a planetary problem within four key areas and pitch their solutions at the end of the intensive. By the end of the PSG, teams will have completed the ideation stage of innovation. Then, they will be ready to move on to the following stages of development, like applying for seed-stage grants.
Each team will present its innovations to experts and receive feedback on their ideas. Additionally, teams will prepare short reports that they will have the opportunity to publish online. Students will leave the PSG with a more robust understanding of their values and skill sets and a community of changemakers who can serve as a support network during their future innovative endeavors. PSG students work to develop innovative solutions to global planetary challenges, including entrepreneurial ideas, social innovations, impact investing, and policy design. The solutions we will address four key areas:
Protecting and restoring ecosystems and biodiversity
Food, agriculture, and land use
Energy use, efficiency, and access
Materials and waste
Why join the Planetary Solutions Generator?
Join a community of students across Yale who are passionate about planetary solutions and connect with mentors, professionals, and professors who are leaders in the area of environmental innovation.
Learn innovation skills that apply across multiple professional and personal situations.
Develop expertise in the critical challenges in addressing planetary problems and generate ideas for cutting-edge solutions.
Prepare for later Yale entrepreneurship and innovation programming opportunities, such as the CBEY Climate Innovation Grants and Tsai CITY Accelerator programs.
A chance to have your work showcased on a public platform. 
*This intensive happens during the Spring semester. Application information is not yet available for this intensive. Subscribe to our newsletter for more updates about this and other programs/events happening at Tsai CITY.