Yale Students Win Hackathon Challenge to Counter Fake News
One challenge at YHack, the Yale University student-run hackathon held December 1-3, had a particularly timely theme. Find a way to combat fake news - stories from less-than-reputable sources that are easily shared via social media sites – and win a trip to Washington, DC to brief Congressional leaders on your findings.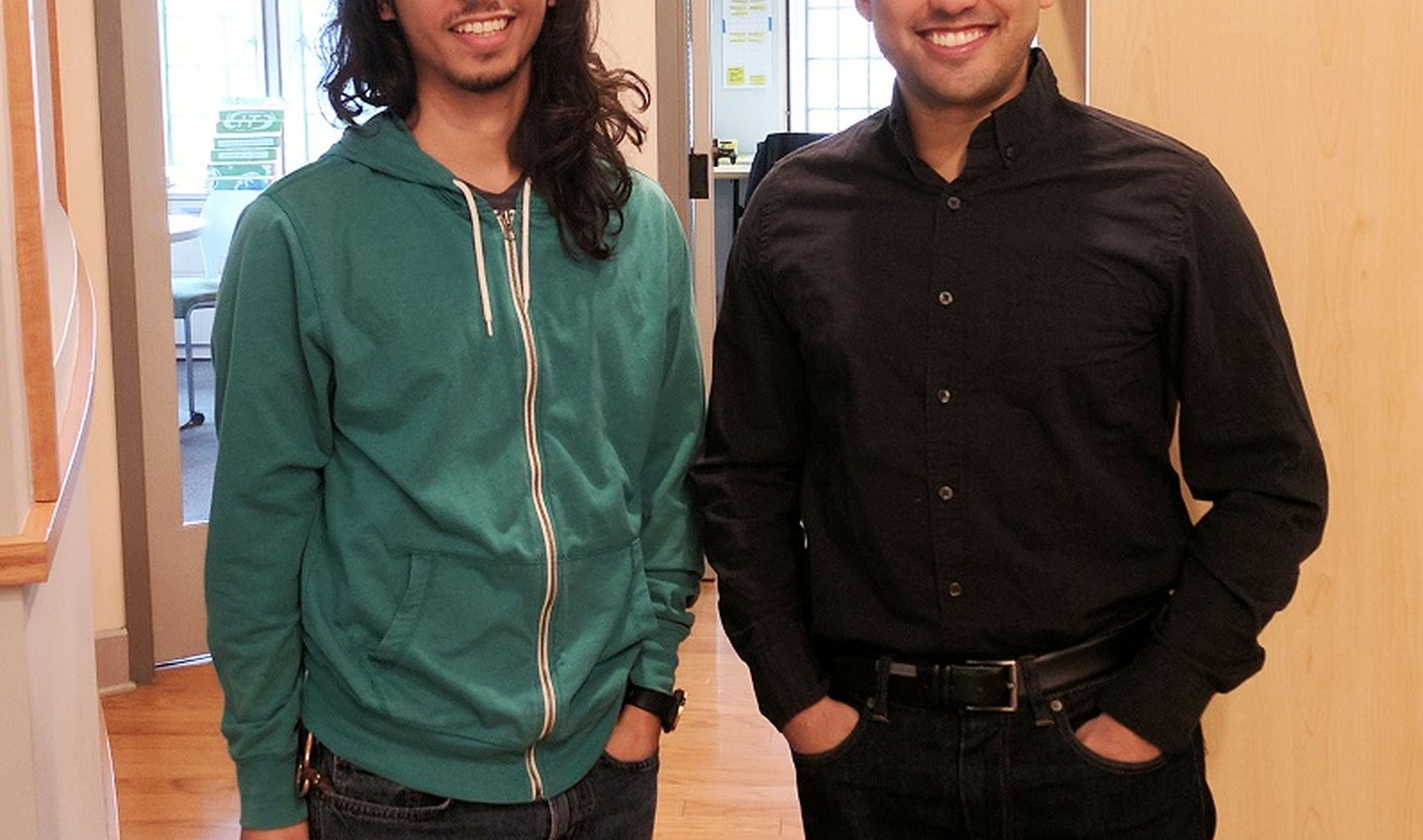 Two Yale students, Stefan Uddenberg and Michael Lopez-Brau, both PhD candidates in Cognitive Psychology, were intrigued. The pair were fresh off a win for "Best VR Hack" for their submission to Hack Princeton of a virtual reality-based home vision test called MySight. Not only were they drawn to the topic of fake news, having studied under faculty fake news experts David Rand and Gordon Pennycook, authors of the paper "Who Falls for Fake News? The Roles of Analytic Thinking, Motivated Reasoning, Political Ideology, and Bullshit Receptivity," but they'd never heard of a hackathon challenge prize quite like this one.
"Going to Congress – it's hard to beat that," Lopez-Brau says. "I have no idea what the implications are, if there will be any impact on future policies, but it's a huge opportunity."
The students teamed up with Alex Cui from the California Institute of Technology and Jeff An from the University of Waterloo and presented a solution called Open Mind, beating out 22 other student teams from around the country to win the "Best Hack to Counter Fake News." Their solution is a Google Chrome extension that identifies if an article a user is clicking on is likely to be fake and suggests alternatives from established news sources from both sides of the political spectrum. In order to help them identify fake news sites, the students relied on lists from eight different sources, including Harvard, Open Sources and B.S. Detector. They found some 1,400 "fake news" sites, including Infowars, Addicting Info and Health Impact News. Many of these sites capitalize on misspellings in Google searches, such as "MSNBC.co."
But Open Mind does more than just alert users to fake news – it also tracks the stories someone is reading, identifies biases, and rates how positive or negative the stories a user is reading are around particular topics like "Donald Trump," "FBI" or "NY Times" via simple charts. It offers alternative reading material from valid sources to help balance a user's news diet.
"If you're reading Mother Jones, this isn't going to give you an article from The Blaze," Lopez-Brau says. "We stay away from the far left and the far right."
Uddenberg adds that "If you don't have the energy to seek out alternative information, this will find those for you. Ultimately, these are perspectives you'd be better off having read."
The hackathon challenge was posed by the Poynter Fellowship in Journalism and supported by the Tsai Center for Innovative Thinking at Yale (Tsai CITY). The students plan to build out Open Mind to include a "political thermometer" that functions like a nutritional label, providing the degree to which an article is conservative or liberal. They also want to add a "share verification" feature for Facebook which asks users to confirm that they are sure they want to share an article they have not yet read.
CONTACT: Brita Belli, Communications Officer, Tsai Center for Innovative Thinking at Yale, (203)804-1911, brita.belli@yale.edu.