Firoz Academy Aims to Bring Education and Jobs to Troubled Regions
Wazhma Sadat (YC '14, YLS '19) was just four years old when the Taliban came to power in her native Afghanistan. Immediately, school was banned for all girls, and her young hope of joining her four older sisters and two brothers in starting school was dashed.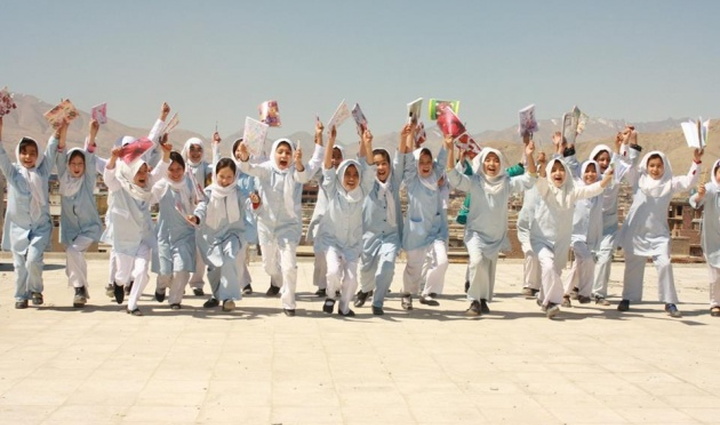 Instead, education needed to happen in secret. Her parents would cover the windows with comforters, and her brothers would sneak novels home that the family would read together around a single light.
"I grew up thinking that getting educated was a crime," Sadat relates.
Her father, a Pashtun, was expected to join the Taliban's ranks. Instead, the family fled to Pakistan, making a living weaving carpets and later running an ice cream truck to pay for the children's continued education. "I learned early not to take things for granted," Sadat says.
Now Sadat, the first Afghan woman to graduate from Yale College, is looking to expand educational opportunities for other underprivileged kids, so that they may access the global workforce regardless of where they were born. Her startup, Firoz Academy, provides instruction in English, math and technology, as well as leadership skills, to high school students. The idea is that through a combination of online coursework and trained local teachers, students can develop skills that allow them to effectively work for any number of companies with remote employment positions.
For the pilot program, Firoz partnered with Marefat High School in Kabul, one of the few coed schools in the city, and co-taught courses in leadership and professional development to 16 students along with her cofounder, John Calhoun (YLS '15). At least 50% of the participating students in each class must be female.
"With Firoz, I believe it is possible to give people access to a quality education and equal opportunity," Sadat says. "This bridges the gap for those detached from the outside world and provides opportunities to work remotely in international organizations."
Sadat and her eight team members, including Kunal Lunawat (YC '11, Harvard Business School '15) and Rahma Ahmed (YC '12, Columbia '17), are developing the venture with support from the Accelerator program at the Tsai Center for Innovative Thinking at Yale (Tsai CITY), which offers funding and guidance both through sector experts and graduate student Innovation Advisors. They hope to partner with more established online education platforms like Coursera to expand their program offerings and are also exploring possible partnerships with firms interested in recruiting their students for future employment.
"Before CITY, Firoz was a messy project at best," says Sadat. "Now we've started working toward step-by-step goals and making the best of our resources at Yale." Sadat says she has also decided to apply for business school to pursue her dream of providing educational opportunities to less privileged children. "The right to education should be a basic human right," she says.
CONTACT: Brita Belli, Communications Officer, Tsai Center for Innovative Thinking at Yale, (203)804-1911, brita.belli@yale.edu.