Startup Yale 2019: Three Days Packed with Pitches, Prizes, and World-Changing Ideas
From April 3 through April 5, Yale innovators will join community leaders, investors, and cross-sector practitioners to reimagine the future. Startup Yale, an annual event that brings together the campus' biggest entrepreneurship awards, will feature a full slate of events, from panel discussions to student pitch-off competitions, that reflect Yale's inclusive approach to innovation.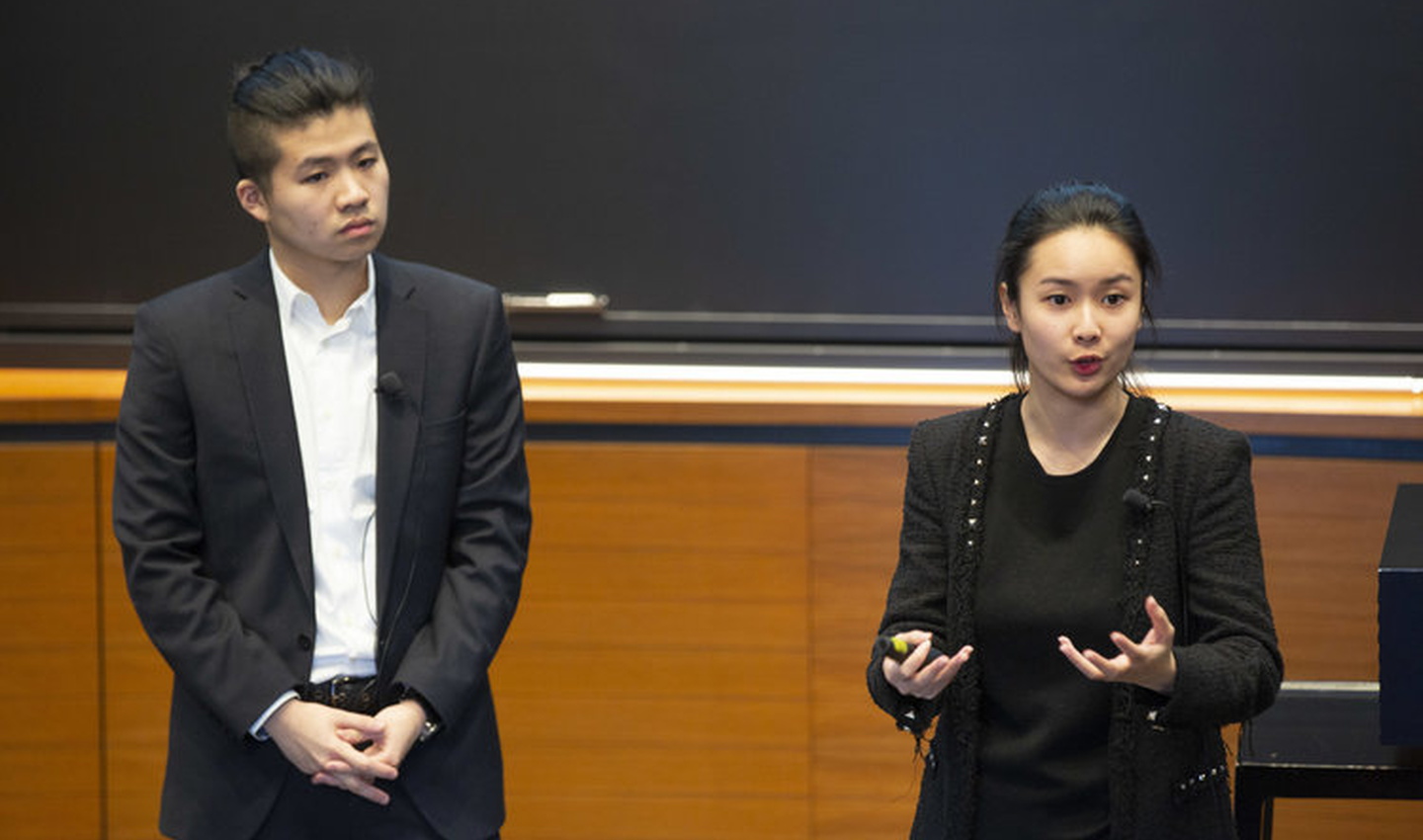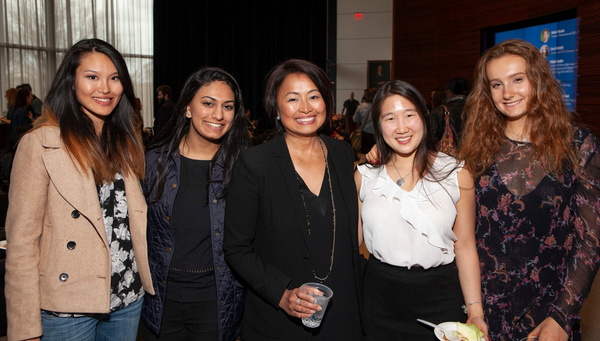 "Startup Yale is one of my favorite events of the year," says Kassie Tucker, managing director of the Tsai Center for Innovative Thinking at Yale (Tsai CITY), one of the campus organizations behind the event. "It connects and celebrates students from diverse backgrounds, disciplines, and passions."
The events will kick off on Wednesday, April 3, with a lineup that highlights innovation in diverse contexts, from Yale's own campus to communities around the world. The WE@Yale Summit will focus on the theme of knowledge equity — how we can meaningfully value all forms of knowledge, including both learned and lived experience — as a panel of inspiring female leaders gathers to discuss their work. Across campus, students will pitch ideas to improve sustainability, wellness, and belonging at Yale, training an innovative lens on their own campus in the pitch-off for the Chun Challenge for Change, a collaboration between Tsai CITY and Yale College's Dean Marvin Chun. Later that evening, attendees will consider innovation in a global context, with speakers providing diverse perspectives on international development, particularly from China, in African countries.
As the event moves into Thursday, it will focus squarely on Yale student innovators. The day will start with a special panel: a gathering of three Yale alumni who didn't win Startup Yale prizes as students — but went on to find success with their ventures nevertheless. Featuring founders from Coral Vita, Hugo & Hoby, and Zoni Foods, the panel will highlight diverse pathways in entrepreneurship. That evening, current student innovators who have participated in this spring's Tsai CITY Accelerator will pitch their big ideas, sharing the ventures, nonprofits, and projects they've built on over the course of the program. The evening will close with a lively venture market, in which student entrepreneurs will showcase their products, including tasty food offerings, for sale and sampling.
Finally, Startup Yale's centerpiece events will unfold on Friday, as students pitch for the campus' four Startup Yale prizes. These prizes, which carry $15,000-$25,000 awards, collectively honor standout student ventures in sustainability, technology, public health and education, and medical hardware. The prizes have a strong track record: last year's winners, for example, include the Snackpass team, who have continued to develop their popular app through opportunities like joining the prominent Y Combinator accelerator, and the Forbes 30 Under 30 honorees behind Penta, who are working to bring affordable prosthetics to amputees in Vietnam. Throughout the day, attendees will have the opportunity to hear this year's finalists pitch their big ideas and to continue the conversation at lunchtime and evening receptions — creating new connections across Yale's ever-expanding innovation ecosystem.
Startup Yale is free and open to the public. Learn more and register at startupyale.com.
Startup Yale is made possible by support from BEAM, Blue Ivy Ventures, Bulldog Innovation Group, CTNext, Insight Partners, Murtha Cullina, and Rothberg Catalyzer at Yale.
Media contact: Laura Mitchell Tully
laura.mitchell@yale.edu •  (203) 432-5192