Meet this Spring's Accelerator Cohort
11 student teams from across Yale's campus make up CITY's spring 2019 Accelerator cohort. The Accelerator, which runs every fall and spring semester, guides student innovators through the process of building effective organizations, projects, and ventures.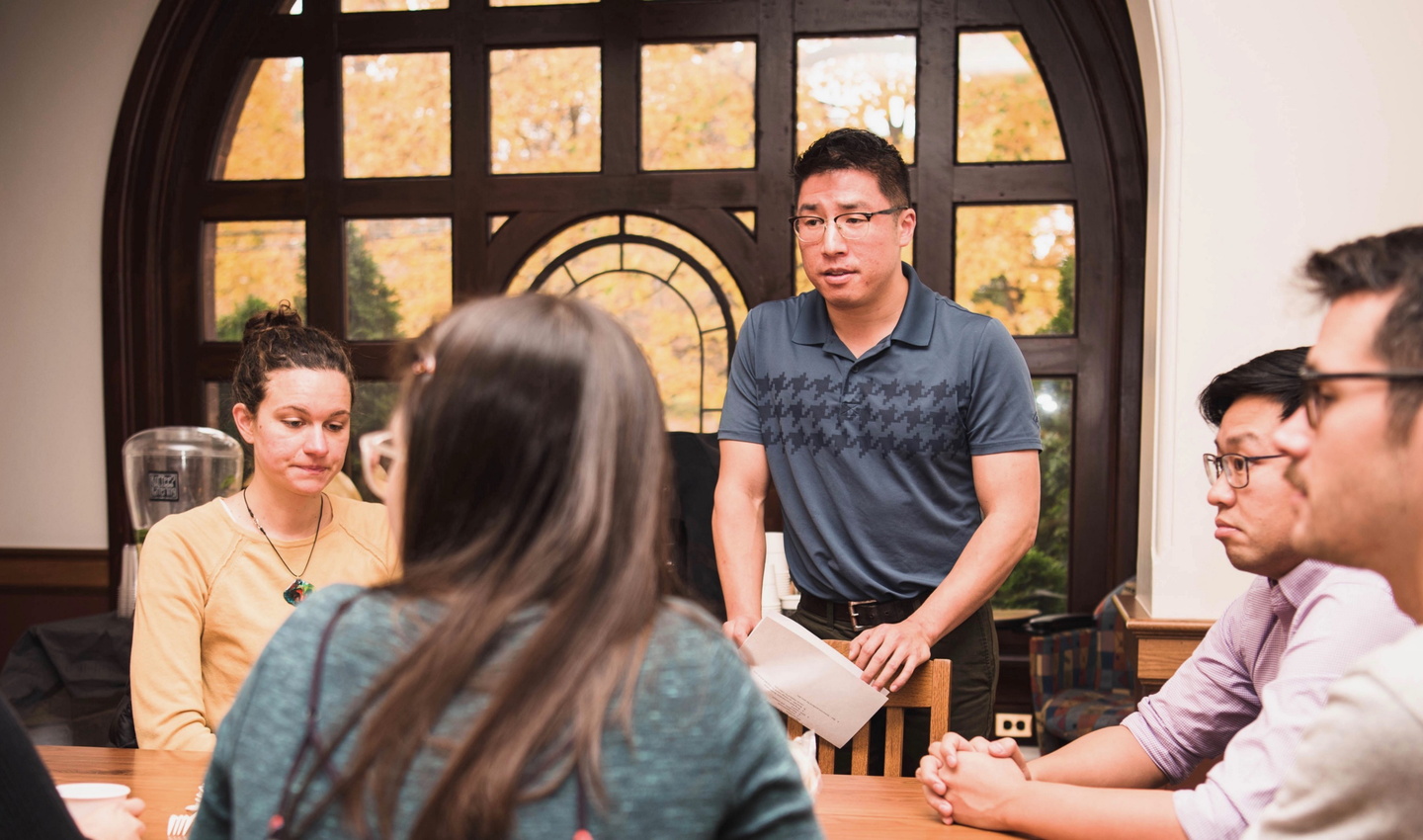 The spring cohort encompasses a broad range of projects, including for-profits, nonprofits, and other initiatives, that collectively aim to innovate in areas from visual communication to healthcare. Reflecting a focus on global health and education, two teams — iTEACH and GreenGro Africa — join the cohort as InnovateHealth Yale Global Social Venture teams, supported by a new partnership with InnovateHealth Yale. As the semester unfolds, each of the Accelerator's 11 teams will receive $1000 in grant funding and will take part in a series of learning modules and mentorship opportunities, developing their ideas in a supportive community. Meet the teams:
Floe, LLC
Hector Castillo, David Dellal
Floe is an environmentally-friendly, safe, and cost-effective solution to prevent extensive water damage caused by ice dams on roofs in the winter. Currently, it costs an average of roughly $11,000 per building to clean up flooding, remove molding, and replace ruined ceilings, walls, floors, and roofs — but Floe aims to offer a better solution.
Greengro Africa
Ian Irungu
GreenGro Africa is deploying hydroponic technology to stabilize food production around Nairobi and to mitigate climate change impact on vulnerable agricultural communities locally. Green Gro is developing a network of farmers who can lease low-cost hydroponic units for more resource-efficient agricultural production, while benefiting from improved market access through GreenGro Africa's relationship to multiple market vendors.
Health Abroad
Yves Sebastian Lorda Dumont
Health Abroad helps patients that are seeking affordable healthcare alternatives in other countries by offering a personalized experience in finding a safe and reliable option — with a service that is comprehensive and simple at the same time.
Helpid
Paul Lwin, Gus Roman, Larry Seiler
HelpID is a distributed system to help hospitals identify patients without IDs, and to help relatives or friends of these patients find them.
iTeach (International Team of Educators to Advance Cardiovascular Health)
Priyanka Bisarya, Maria Paredes, Pilar Patino
iTEACH provides educational opportunities in cardiovascular medicine to medical students, physicians, and other healthcare providers, improving knowledge base, clinical skills, and systems organization with the goal to improve quality of care in developed and developing countries through clinical and research collaborations.
Noir Fest
Osasenaga Aghayere, Lolade Siyonbola
NOIR FEST is a traveling film festival increasing access to visionary, world-class African Diaspora film and media for theater audiences around the world.
Project Green Mow
Mohamed Anwar Akkari, Ryan Li, Joseph Lybik, Nour Mardini
Project Green Mow is designing and manufacturing an electric lawnmower with the dual function of cutting grass and serving as an intelligent energy storage device for off-grid and demand-response usage.
Thinkspaces
Sarim Abbas, Teeger Blasheck, Felicia Chang, Claire Lamarre
Thinkspaces is an online platform that makes collaboration easier by centralizing project recruiting, search browsing, and exposure to connect creatives and skilled persons across disciplines and bring their ideas to life.
Typogram
Hua Shu
Font Playground is the first cross-application text tool that allows users with visual communication needs to fully manipulate their text into beautiful and functional designs suited for any workflow.
Voluntoken
Fernando Alonso, Shantanu Jha, Davi Lemos, Jay Majumdar
VolunToken is a crypto asset that rewards volunteers for their work at NGOs and can be exchanged for discounts at local businesses as a way to incentivize community engagement, measure social priorities, and strengthen the local economy.
WeHarvest
Emily Peterson, Paul Reese
WeHarvest will make volunteering more accessible and more rewarding for individuals and organizations so that the right people can easily find volunteer opportunities that they are passionate about.
Follow along on Instagram this spring as the teams develop their ideas, and join us on April 4 to see the teams pitch their ideas as part of Startup Yale 2019.