Meet Tsai CITY's 2020 Summer Fellowship Cohort
This summer, 11 student teams from diverse corners of the Yale campus — including undergraduates majoring in fields from the humanities to the sciences, public health researchers, and master's students focusing on business and environmental management — will join Tsai CITY's Summer Fellowship cohort.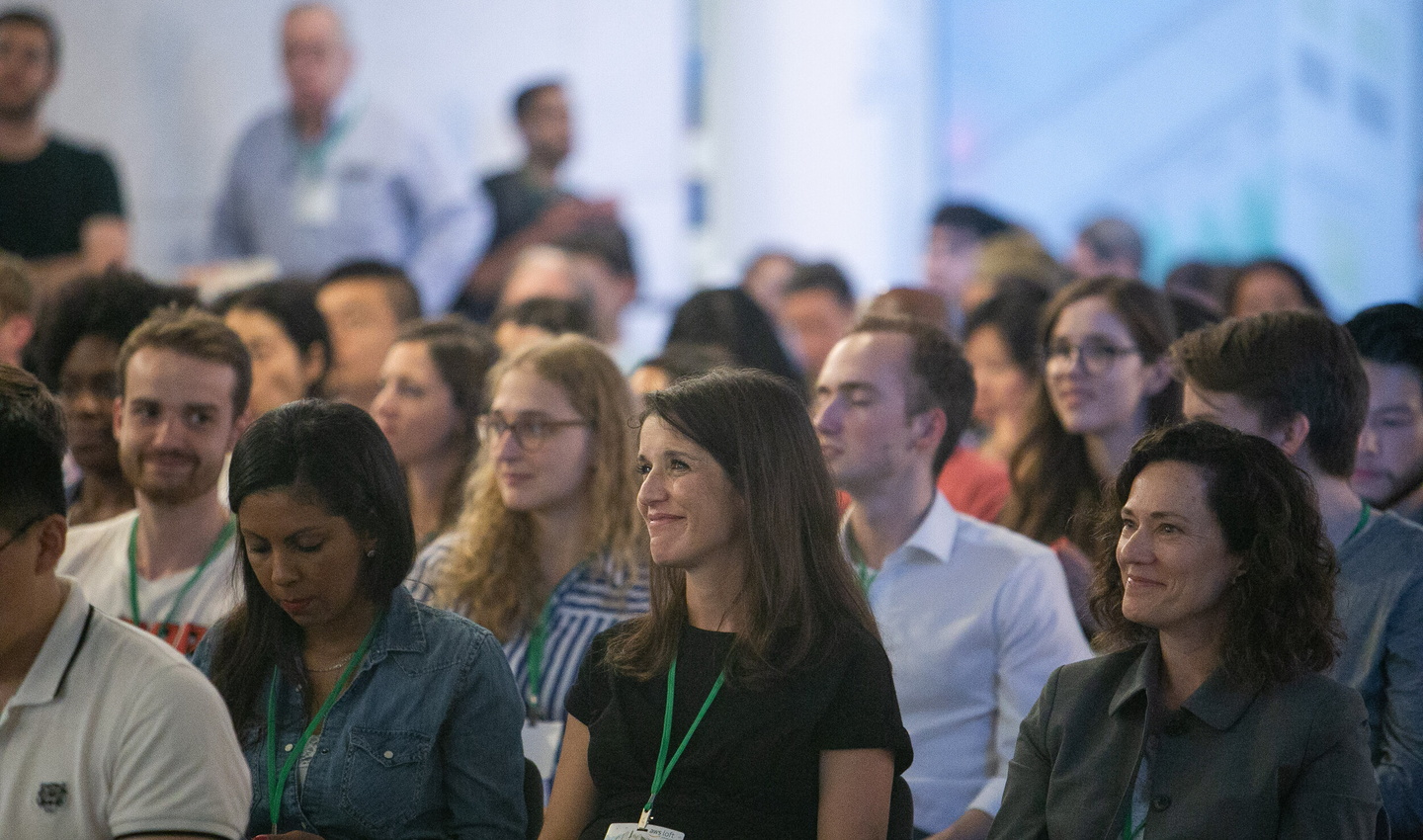 For the first time, the Summer Fellowship, an intensive summer program that helps students develop and scale their ventures, will take place virtually, with teams participating in workshops, project sprints, mentoring and coaching sessions, and more from a variety of locations. Despite the challenges posed by the COVID-19 pandemic, the fellowship's organizers hope to foster a strong cohort community, with a particularly timely focus on adaptability and resilience.
In addition to the program's content, each team will receive a $15,000 grant and connections to mentors, pitch opportunities, and other resources. Meet the teams.
AgriCore
Nat Irwin (Yale College)
AgriCORE aims to encourage more sustainable agricultural land management by offering affordable, efficient, and accessible tools for soil sampling and soil carbon content analysis.
Bild
Pradyut Paul (SOM)
Bild is a platform for small-medium businesses (SMBs) that integrates automation and AI into sourcing manufacturers and suppliers.
Brio
Daisy Rosales (SOM)
Brio creates tailored, multi-year partnership programs with community leaders in Latin America to design and implement lasting community-owned mental health solutions.
Cambium Carbon
Ben Christensen (FES), Marisa Repka (FES)
This reforestation hub concept aims to help cities meet their climate targets by investing in urban mill infrastructure, building nursery capacity, and channeling revenues to scale new planting.
FreshAir Wristband
Elizabeth Lin (YSPH)
This low-cost wearable air monitor detects hundreds of environmental contaminants.
Grantas Cosmetics
Lillian Childress (FES)
Grantas produces all-natural, vegan cosmetics with packaging that is 100% biodegradable and recyclable.
Hublete
Cristina Bermudez (YC), Lochlainn Renfrow, Sebastian Connelly
Hublete is a directory for accredited businesses offering personalized fitness and recovery services.
Juno
Phyllis Mugadza (YC)
Juno is creating a reusable menstrual hygiene product that can also be used as a diaphragm that treats pain associated with dysmenorrhea.
Lynwood Films
Lily Weisberg (YC), Matt Nadel (YC)
This filmmaking collective makes films that contribute nuance to discussions about women and gender and provides filmmaking opportunities for female and queer filmmakers.
Navi Health
Nitya Kanuri (SOM), Salina Hum (SOM), Agnieszka Matyja-Sanetra (SOM)
Navi Health is a technology platform that can help college counseling centers manage the mental healthcare of the student population.
ReRent
Alikiah Barclay (SOM)
ReRent is a service that makes home-sharing feasible for anyone by providing sheets, towels, insurance, and professional cleaning — while also assisting guests and managing the process end-to-end.