Anjelica Gonzalez Named Tsai CITY Faculty Director
The Tsai Center for Innovative Thinking (Tsai CITY) is pleased to announce the appointment of Anjelica Gonzalez, Associate Professor of Biomedical Engineering, as its new faculty director. Professor Gonzalez will succeed inaugural faculty director Peter Schulam, formerly chair and professor of urology at the Yale School of Medicine. Gonzalez will begin her term on September 1.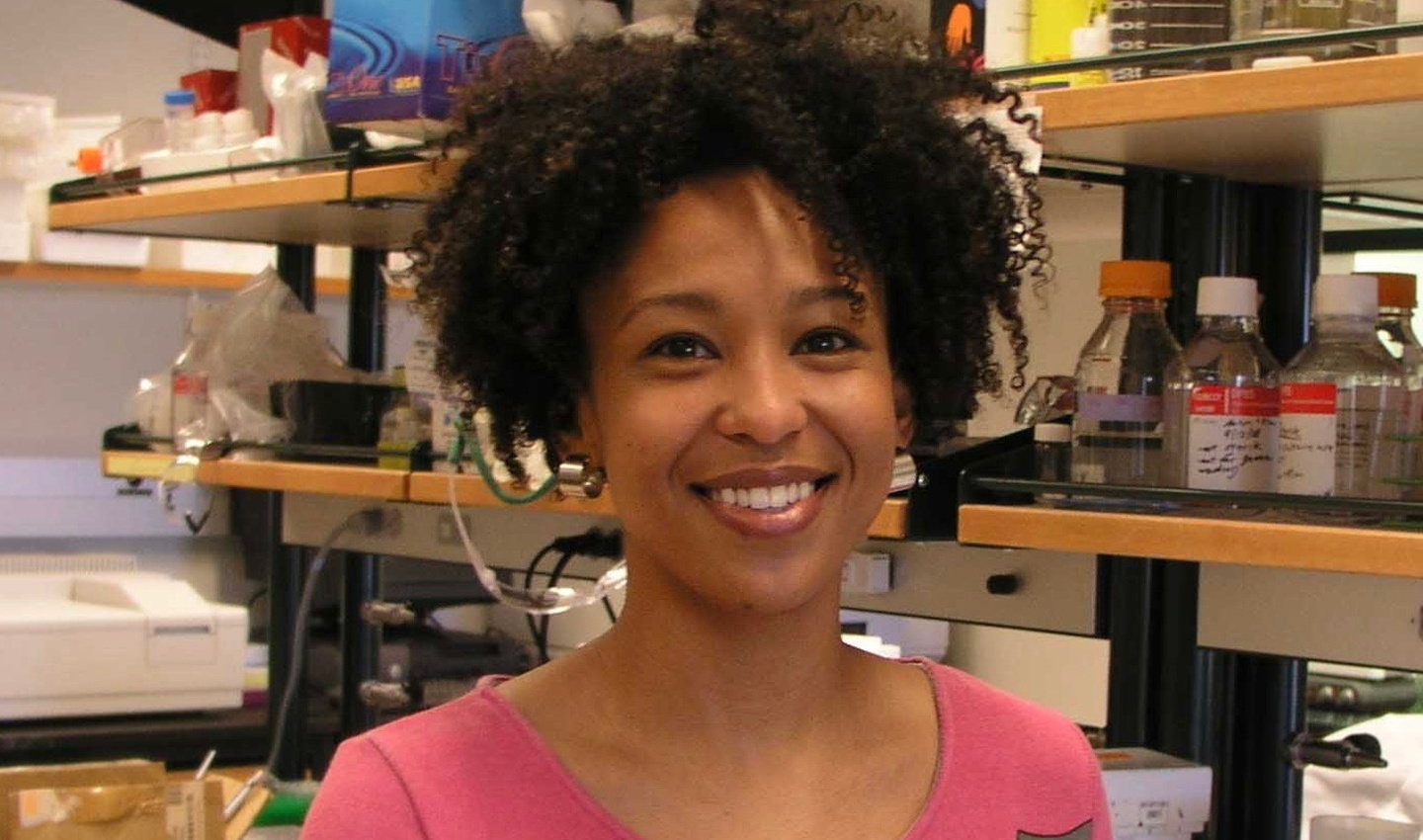 Gonzalez brings a dedicated interest in training the next generation to think in an interdisciplinary way. Her own research has focused on the development of biomimetic materials for use in investigation of immunology, inflammation and fibrosis. With a multi-disciplinary approach, the Gonzalez Lab combines organic chemistry, molecular biology, mathematics, computational modeling and image analysis to develop and use engineered scaffolds to dissect the chemo-mechanics of immunological processes. This work has led to significant advancement specific to an array of diseases and disorders, including vascular inflammation, stroke, fibrosis, and sepsis. 
Gonzalez's translational research interests have led to the development of new technologies that are being deployed in underserved and low-infrastructure settings across the world. PremieBreathe, a low-cost, mobile neonatal respiratory device invented by Gonzalez, has been supported by the US Agency for International Development (USAID), Bill and Melinda Gates Foundation, and NCIIA/Venturewell for development and study deployment in Ethiopia.
Within Yale, Gonzalez has been recognized for her dedication to exceptional teaching, having been awarded the Provost's Teaching Award, the top prize awarded for teaching across all of Yale University.  Her efforts in education and public inclusion in science is noted by her opinion pieces published in Science and the New York Times. "With an extraordinary engineer like Anjelica serving as Tsai CITY's new faculty director, Yale has a fantastic opportunity to create natural synergies and strengthen connections between the different activities represented in our Innovation Corridor, as well as to present a dynamic and compelling vision for the mission of Tsai CITY itself," says Jeffrey Brock, dean of the Yale School of Engineering & Applied Science (SEAS). "The Yale community not only benefits from Anjelica's research and innovation expertise, but also from her proven ability to mentor, inspire, and empower students, as evidenced by her numerous awards and honors."
This commitment to inclusivity and impact — paired with deep expertise in driving innovations forward — makes Gonzalez an ideal faculty leader for Tsai CITY, particularly as the center enters a new phase three years after its launch. August 2020 saw the completion of Tsai CITY's new home, a 12,500-square-foot building located along Yale's burgeoning Innovation Corridor between Prospect Street and Hillhouse Avenue. The building, which is adjacent to the Yale Center for Engineering Innovation and Design (CEID), will provide a gathering point for innovators from across campus. "The appointment of Anjelica Gonzalez from the SEAS faculty is perfect timing as Tsai CITY moves into the campus neighborhood of the Becton Center. Professor Gonzalez's record of scientific inquiry and innovation will be an asset to the center and to the students who engage in our programs," says Tsai CITY executive director Clare Leinweber. "Tsai CITY is an inspiring environment for students solving real-world problems in all fields," notes Yale provost Scott Strobel. "Professor Gonzalez's work exemplifies the creative, collaborative approaches Tsai CITY aims to foster in its growing community."
As faculty director, Gonzalez will help advance this vision through strategic input, advocacy, and dialogue. "I am honored and excited to become the new Faculty Director for Tsai CITY," she says. "Yale is home to an extremely rich network of innovative and driven students, each of whom brings a unique perspective to creation and to diverse thinking. I am looking forward to helping guide the center and its students into a new and exciting programming year."
About Tsai CITY
The Tsai Center for Innovative Thinking at Yale (Tsai CITY) aims to inspire students from diverse backgrounds and disciplines to seek innovative ways to solve real-world problems. Launched in 2017, Tsai CITY serves students from across Yale's campus through programs, funding, and mentorship. Learn more at city.yale.edu.