Meet Tsai CITY's Fall 2022 Accelerator Cohort
We are excited to announce the 14 student teams from five different schools that will join this fall's cohorts.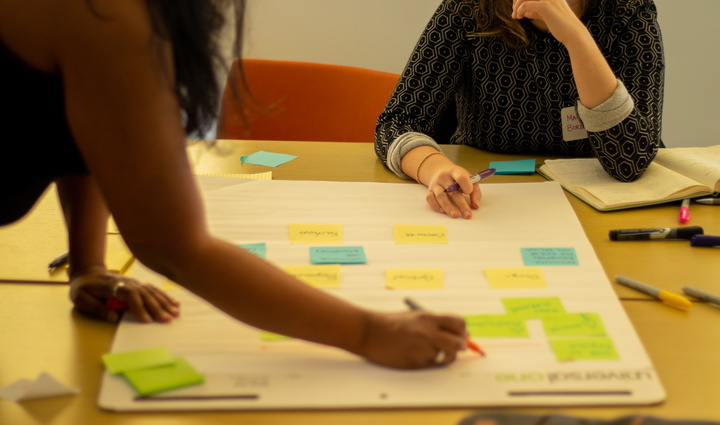 Tsai CITY is thrilled to introduce the 14 teams that will be joining the fall 2022  Accelerator cohort, which is designed for projects and ventures with demonstrated traction and offers grant funding, mentorship, and a series of live workshops. Meet the teams.
Adiona
Katherine Sylvester (YC '23), Joshua Kim, Grace O'Keefe (YC '23)
Adiona provides analytics to passively monitor dementia symptoms and support caregivers in the home.
Agrikafo 
Abdullah Jallow (GSAS '23)
Agrikafo is a socially driven venture that supports female farmers in Gambia, to increase yield and raise their living standards.
Amplify AI 
Nathan Tsoi (GSAS '25), Alex Royalty (SOM)
Amplify AI is an artificial intelligence-driven platform to enhance the human-centered process for more effective and efficient product design. 
AVA (Art Voice Amplify)
Joaquin Soto (YC '24)
AVA is an artist-centric visual arts sales and networking platform engaging collectors in conscious investment avenues, offering collector-impact and gallery-backed value metrics.
BOLD 
Winnie Jiang (YC '24), Sorah Park (YC '24)
BOLD is an experimental streetwear brand designing high-quality (hand-printed and limited edition) garments for young creatives—united by the desire to discover, express, experiment with, and emphasize one's individuality. 
Creative Juice Entertainment 
Albert Liao (SOM '24)
Creative Juice Entertainment is a music production company and label with a social platform that helps creatives find collaborators to produce and publish music.
Delph
Simon Pastor (GSAS '23)
Delph is the first European platform allowing citizens to support NGOs through crypto donations and the purchase of NFTs.
DXPOS 
Nicki (Jingjing) Xu (SOM '23)
DXPOS is the world's first AI company to provide reality-level digital synthesis based on lighting reconstruction technology.
Friday 
Seth Goldin (YC '26), Samuel Crombie
Friday is an education-focused search engine that answers student questions through a conversation.
Global Tutoring System
Wenyan Jia (SOM '23)
The Global Tutoring System provides university applicants with a comprehensive system of tutoring and consultancy.
JuJu
Kent Wang (GSAS '23), Xue lin (SOM '23)
JuJu offers customers and restaurants that are facing higher-than-ever food delivery expenses both a much more affordable bulk delivery, and order pickup service.
MakeDeathsCount
Ahmad Saleh (SPH '22), Ehsan Abualanain (SPH '22), Madison Novosel (SPH '23)
MakeDeathsCount (MDC) aims to improve mortality surveillance systems worldwide by using a novel data collection method called Verbal Autopsy. 
Selene Health
Patricia Yang (SPH '23), Nick Hou, Stella Zhu
Selene Health is a digital health platform providing health management tools for women experiencing menopause.
Spare Space
Nickholas Grant (SPH '23), Grant Schumacher (ENAS '23)
Spare Space is a platform providing parking space for users seeking to reserve space during special events. Spare Space uses parking spaces that are privately owned by Space Providers who are local citizens, businesses, or renters who have permission from their landlord to list their assigned parking spaces.
*If a venture listed requires changes or updates, please email Sean Plummer (Assistant Director of Digital Communications at Tsai CITY).