Meet Tsai CITY's Spring 2023 Accelerator Cohort
We are excited to announce the 10 student teams from five different schools that will join this spring's cohort!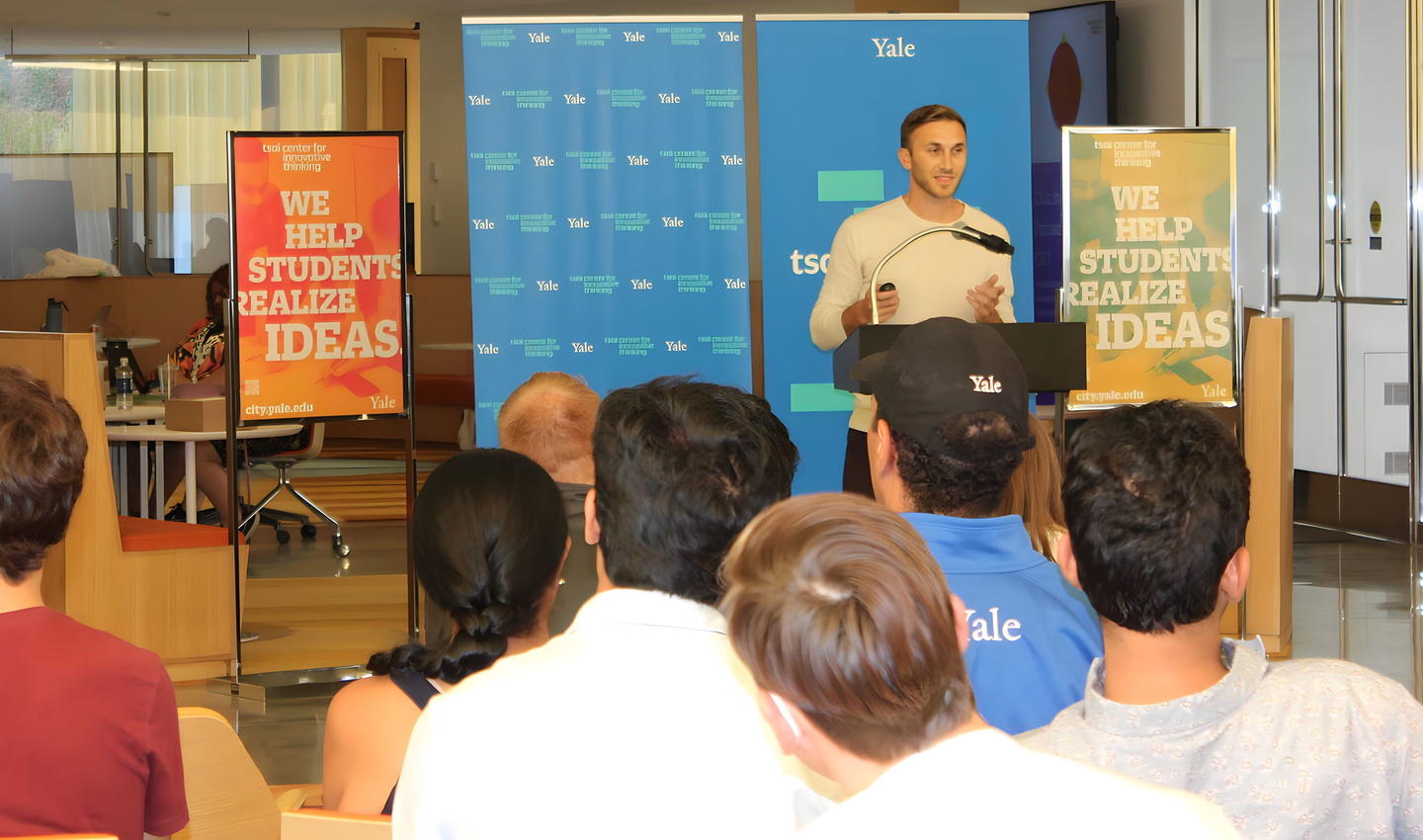 Tsai CITY is thrilled to introduce the 10 unique teams from 5 different schools across Yale that have joined the spring 2023 Accelerator cohort. This year's cohort features innovative ideas spanning fields such as agriculture and education to economic inequality and the creator economy. The Tsai CITY Accelerator is designed for projects and ventures with demonstrated traction, and it offers grant funding, mentorship, and a series of live workshops to move ventures forward. Meet the teams:
Agrikafo
Abdullah Jallow (GSAS '23)
Agrikafo is a socially driven venture that supports female farmers in Gambia, to increase yield and raise their living standards.
Chekhov's Gum
Lillian Wenker (YC '23), David Deruiter (YC '24)
Chekhov's Gum is a new work theatre and production company aimed at reestablishing the importance of live performance through rowdy comedy, experiments in form, and audience interaction for ourselves and a collective of artists. 
Corridor
Brendan Powers (RLST '23), Oliver Creech (RLST '24)
Corridor is an app that allows users to track the legislation they care about in both English and Spanish. 
Fines and Fees Freedom Fund
Alejandra Uria (Law '23), Liam Grace-Flood (SOM '22), Caela Murphy (SOM '23)
The Fines and Fees Freedom Fund combats poverty-based incarceration – individually and systemically – through strategic payment of fines and fees, legal support, advocacy, and movement building.
Lots of Berries
Rakel Tanibajeva (YC '24)
Lots of Berries is an environment design company; currently focused on B-to-C up-cycled high fashion clothing and transitioning into biomaterial manufacturing and production of accessories and textiles. 
North Notes
Inshard Naizer (SOM '23)
North Notes is the All-in-One Productivity App with Advanced Weather, Celestial Watch, World Clock, and Planner.
Paperarium
Evan Kirkiles (YC '24)
Paperarium is a software, studio, and archive for advertisement and engagement through papercraft––the CAD process of unfolding digital models into two-dimensional templates to be cut, printed and glued back together as tangible objects.
Pool
Nora Draper (YC '24), Kiran Sampath (YC '23)
Pool is a two-sided marketplace for creative and ordinary tasks; it functions as a mobile app, connecting you to others within your community on a feed of requests and offers.
Spiel LLC
Sylvie Goldner (YC '25), Jared Shelby (YC '23)
Spiel LLC is the first interactive review platform for friends to share recommendations, expand interests, and deepen relationships.
Yale Menus
David Foster (YC '24), Erik Boesen (YC '24)
Yale Menus provides 75% of undergrads with dining hall menus, schedules, and the ability to provide feedback, a feature set that the Yale Menus team plan to bring to other schools and expand into other verticals.