9th Annual NYU-Yale Summer Accelerator Pitchoff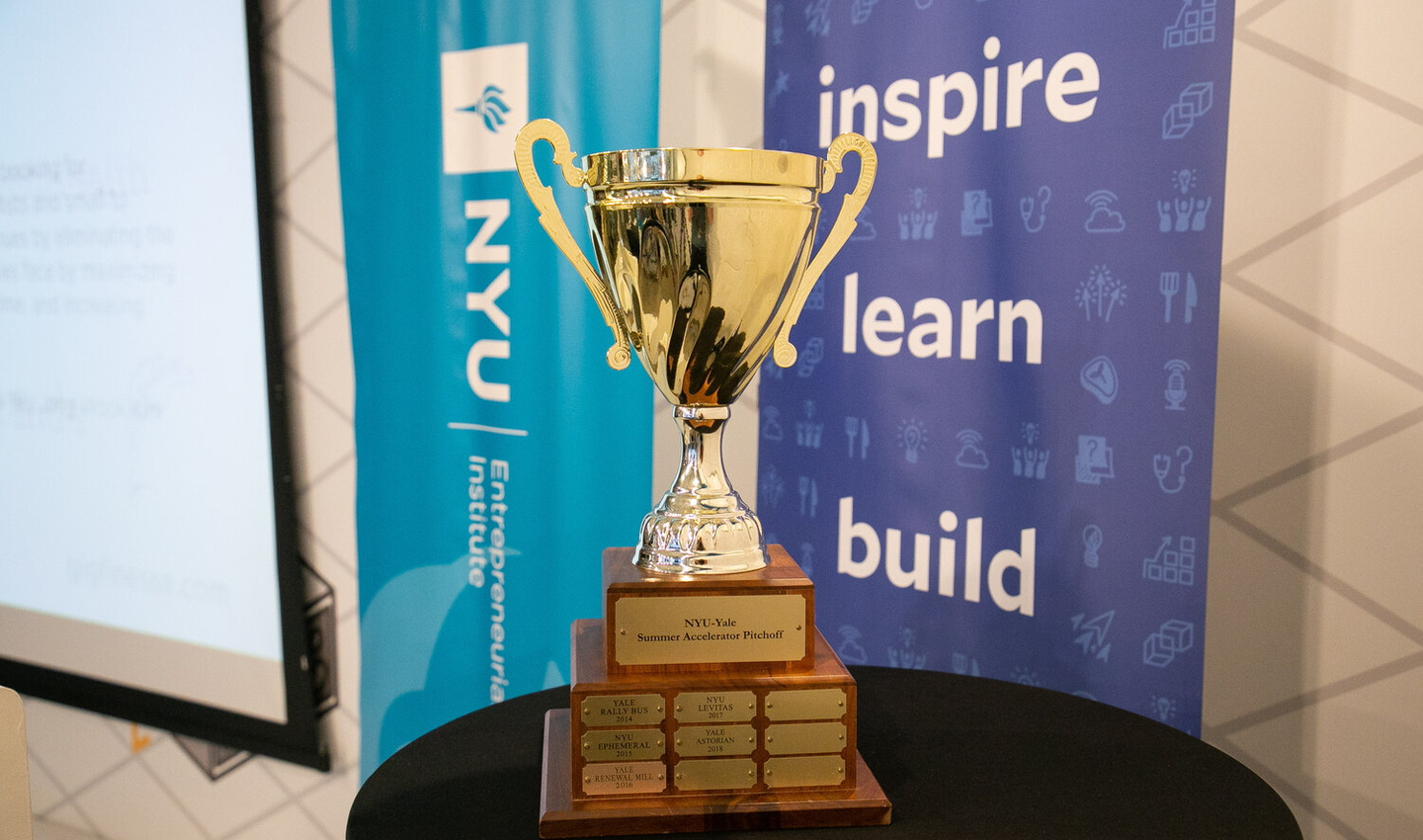 For the ninth year in a row, inspiring young innovators who are building promising ventures came together for a friendly pitchoff competition before a panel of judges at the NYU-Yale Pitchoff. 
On Thursday, July 28th, we heard from rising stars of six seed-stage startups. Three of the teams represented New York University and three represented Yale University. 
About the NYU Summer Launchpad
NYU Summer Launchpad is a nine-week accelerator for teams of NYU student entrepreneurs that provides $10,000 in grant funding (non-dilutive, zero equity), startup skills bootcamps, 1:1 coaching from NYC entrepreneurs and early stage investors, collaborative workspace for the summer, pro-bono legal incorporation counsel, web hosting credits and other perks to help get the ventures launched. The program is run by the NYU Entrepreneurial Institute.
About the Tsai CITY Summer Fellowship
The Tsai Center for Innovative Thinking at Yale's Summer Fellowship is a multi-week, full-time accelerator to incubate new companies, nonprofits, and initiatives. The fellowship includes $15,000 in grant funding for each team, along with a rigorous sequence of workshops, sprints, mentorship, coaching, and pitch opportunities. This year, 15 student teams were selected to join the cohort.