Planetary Solutions Generator Application opens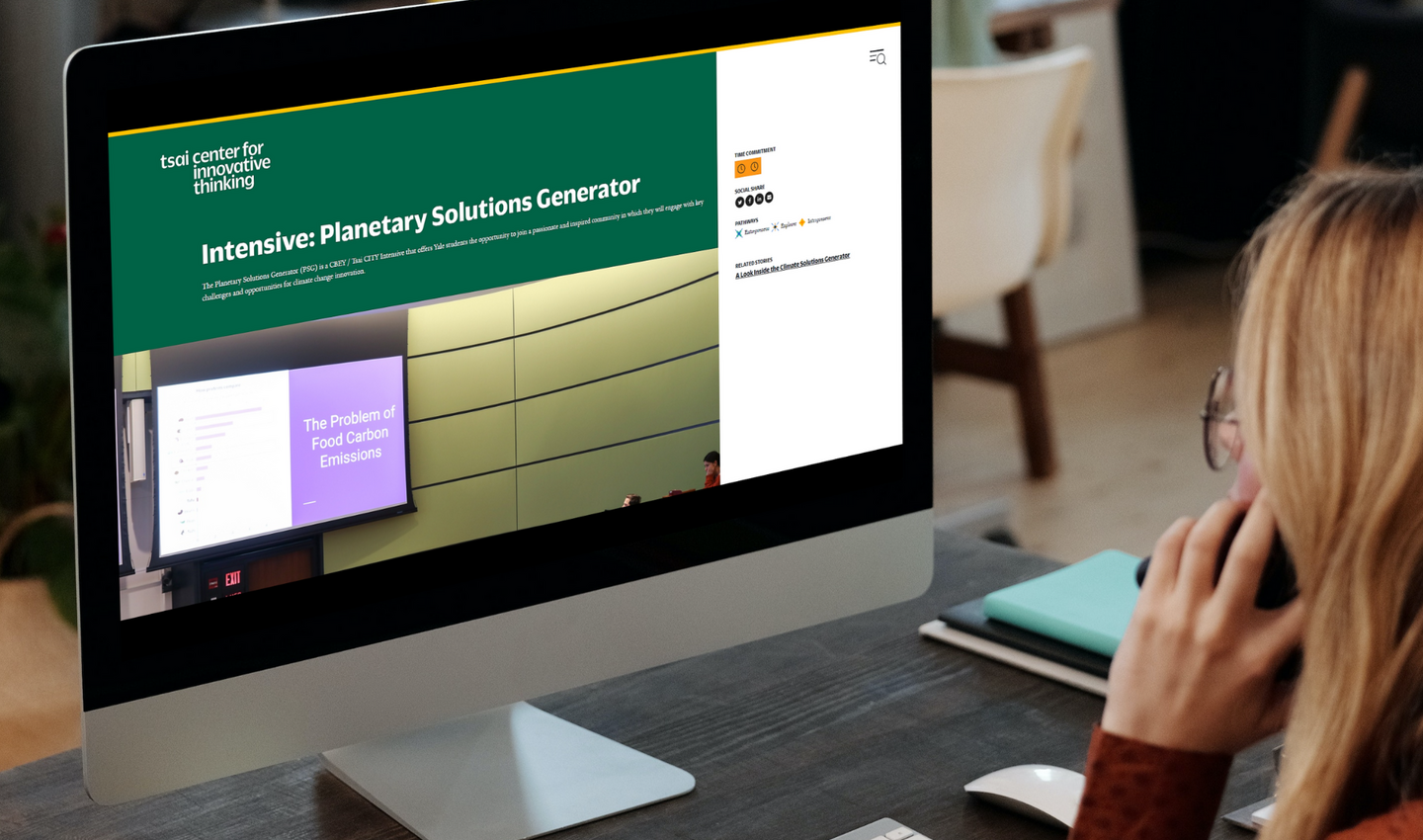 The Planetary Solutions Generator is a CBEY and Tsai CITY Intensive that offers Yale students the opportunity to explore solutions to a planetary problem and their real-world application. If you have an idea or solution to a planetary problem, this intensive offers a structured way to explore it. Over six weeks, the program will feature a weekly curriculum of skill-building workshops and guest speakers, covering critical aspects of environmental innovation from techno-economic analysis, business model creation, life-cycle assessment, regulation, and environmental justice. Students will gain an understanding of systems thinking and what it takes to create meaningful and effective change through innovation and entrepreneurship.
Students will work in teams to apply their learning to a planetary problem within 4 key areas and pitch their solutions at the end of the intensive. The 4 key areas are:
Protecting and restoring ecosystems and biodiversity
Food, agriculture, and land use
Energy use, efficiency, and access
Materials and waste
You may be a good fit for this program if you are keen on exploring innovative solutions to planetary problems and looking to develop skills to pursue that. The intensive will be held from February 7th to April 12th. All attendees must be in person and be able to commit 4-5 hours per week to this program. The cohort will comprise 28-32 participants. The deadline for applications is 11:59 PM, January 30th, 2023.