Venture Dev Keynote: From Ideas to Impact- How to Prototype at Every Stage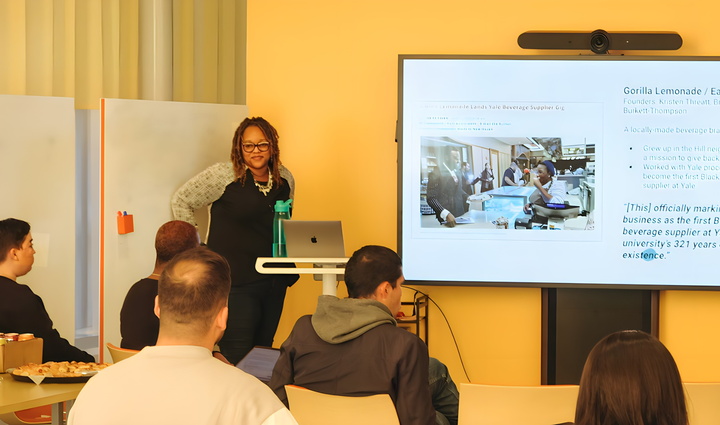 Join us for an enlightening keynote talk by Joe Zinter, Assistant Director at CEID, and discover the critical art of crafting a prototype or pilot for your venture's journey. Learn how prototyping is not just for early-stage ventures; it is a game-changer at every stage in venture development. Gain insights into harnessing the power of prototyping to refine your ideas, attract investors, drive innovation, and develop value for your target audience. Do not miss this opportunity to unlock the usefulness of prototyping for your start-up's growth and prosperity.
About Joe
Joseph Zinter is the Assistant Director at the Yale Center for Engineering Innovation and Design (CEID), and a Lecturer and Research Scientist in the Department of Mechanical Engineering and Materials Science, with a secondary research appointment in the Department of Surgery. He specializes in teaching project-based courses that sit at the intersection of design, technology and entrepreneurship, which have led to dozens of student-first-authored publications and patents, national and international design awards, and several ventures. Prior to joining Yale, he acted as a Design Preceptor at the Harvard School of Engineering and Applied Sciences and as a Clinical Specialist in cardiac rhythm management for Medtronic. He holds a BA (Fairfield University) in Engineering, a BS (Columbia University) and MS (Cornell University) in Applied Physics, a MHS (Yale School of Medicine), and a PhD in Biomedical Engineering (Yale University).