WE@Yale Women Innovators Speaker Series with Hallie Meyer of Caffè Panna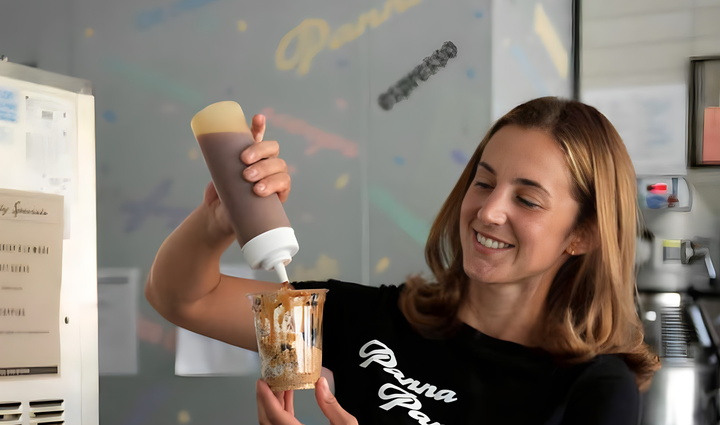 Join us for breakfast and conversation with Hallie Meyer '15. founder of Caffè Panna in New York City.
Hallie is a lifelong ice cream fanatic who has cooked in Southern Italy, at the Rome Sustainable Food Project, and in the beloved Roman gelateria Otaleg. Opening its doors in September 2019, Caffè Panna is her NYC ice cream shop that combines elements of both the Italian gelato and American ice cream traditions (panna means cream in Italian). The shop scoops new original flavors of ice cream each day, all churned in-house, along with offering special sundaes, affogato sundaes, soft serve flavors, and pints.
Ingredients for her creative and ever-changing menu are either made in-house or sourced from a combination of local farmers and producers, specialty Italian purveyors, or favorite artisans around the country. For those not in NYC (or fans who just want more ice cream), pints of Caffè Panna's memorable flavors are now available nationwide via Goldbelly. Caffè Panna has been featured in The New York Times, Eater, People, and INSIDER Food. New York Magazine's Grub Street named their affogato sundae the best new dessert of 2019, calling Meyer's ice cream "weirdly, extraordinarily great".
Brought to you by WE@Yale, a joint initiative of the Tsai Center for Innovative Thinking at Yale (Tsai CITY) and the Yale SOM Program on Entrepreneurship."