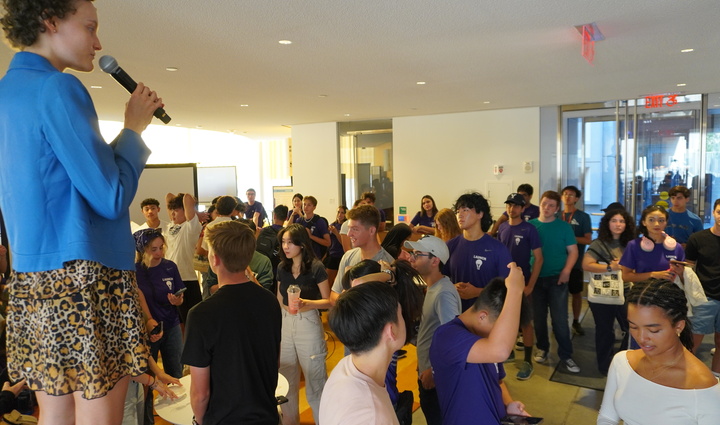 LAUNCH (a Camp Yale program powered by a partnership between YES and Tsai CITY)  is for everyone who wants to change the world – through arts, startups, non-profits, or social impact organizations. No prior entrepreneurial experience is required, only a desire to make a difference, grow and get involved with some of Yale's coolest people.
LAUNCH is focused on helping incoming students make the biggest impact on their lives through entrepreneurship. Imagine engaging in deep conversations with amazing founders such as Anne Wojcicki (23andMe), Michael Seibel (Twitch, Y Combinator), and Max Mullen (Instacart) and taking part in collaborative workshops at the Tsai Center for Innovative Thinking at Yale. This isn't just entrepreneurship; during LAUNCH, you'll find your peers on a day hike or beach trip, get to know campus through a late-night scavenger hunt, and a giant hackathon-esque sleepover.
*This program took place on August 23-26th and is currently closed. Subscribe to our newsletter for more updates about this and other programs/events happening at Tsai CITY.