LAUNCH: A Pre-orientation Program for Yale's Changemakers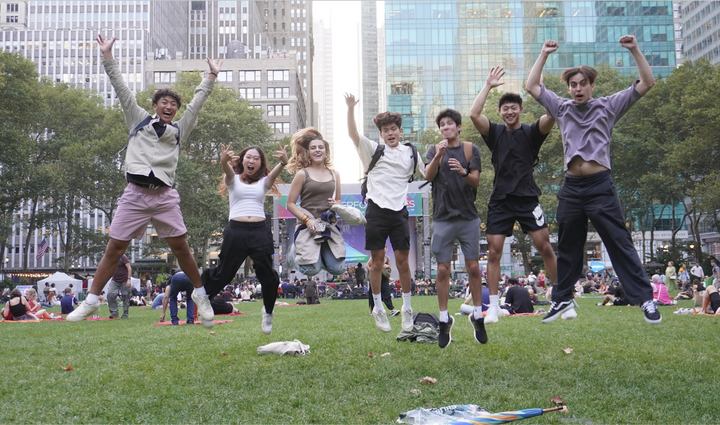 What if there existed an opportunity to kickstart your college experience, one that extends beyond academics and pushes you toward making an indelible impact on the world?
Enter LAUNCH, Yale's newest pre-orientation program aimed at shaping the next generation of Yale's leaders and innovators. A brainchild of Grace Gerwe (YC '25), Seth Goldin (YC '26), and Teo Dimov (YC '26) of the Yale Entrepreneurial Society (YES), this inaugural program took place from August 22nd to 26th in partnership with Tsai CITY and welcomed around one hundred eager first-year students into Yale's burgeoning entrepreneurial ecosystem. 
LAUNCH was designed to equip incoming Yale students with the tools they need for entrepreneurial success. LAUNCH students heard from alumni entrepreneurs like Anne Wojcicki at 23andMe, Michael Seibel from Twitch and Y Combinator, and even visited Techstars NYC. Additionally, students received a comprehensive tour of the resources available on campus and in the New Haven community, including Tsai CITY, the Yale School of Management, Yale Ventures, the Center for Engineering Innovation and Design, MakeHaven, and DISTRICT.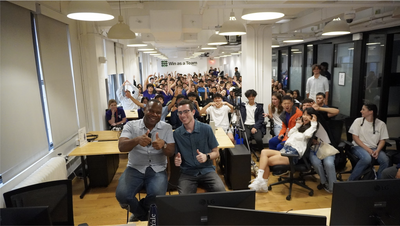 Why emphasize entrepreneurship for incoming students? "Entrepreneurship is about much more than creating startups; it's a mindset of identifying challenges, crafting innovative solutions, and proactively contributing to society," shares Dimov. The skills students built at LAUNCH will serve them in diverse fields, from business to the arts, social sciences, technology, and healthcare.
It wasn't just lectures and workshops – LAUNCH blended professional growth with personal enrichment. Gerwe highlighted how the fireside chats steered towards themes directly relevant to incoming students, such as navigating the first-year successfully. Speakers like Sara Du (Alloy Automation), Mariam Naficy (Minted), and Michael Redd (22 Ventures) urged students to prioritize personal well-being and redefine traditional notions of success.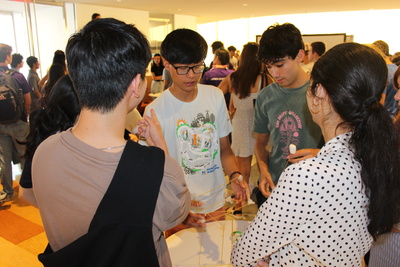 Goldin also underscored that a key focus was fostering lasting friendships and connections among the first-years. "Of all the tasks associated with developing LAUNCH, we spent the largest amount of time forming groups," he said. Students took part in a day hike, learned to navigate Yale's campus through a late-night scavenger hunt, and explored the High Line and Times Square. They also bonded through personal storytelling — sharing their life experiences with their peers.
A standout feature of LAUNCH was its commitment to inclusivity. Goldin elaborated that one of their main objectives was to welcome students underrepresented in entrepreneurship at Yale, stressing that the program was open to all, regardless of prior experience. "Our goal with this program was to help show students that there's an alternative path," Goldin said. 
The big takeaway from LAUNCH for all three YES leaders was the immense interest in entrepreneurship among incoming students. "Originally, LAUNCH was supposed to be a small pilot program of 30 to 50 students," Dimov said. "It was ultimately more than double that." Per the Yale Daily News, 787 incoming students ranked LAUNCH in their top three choices for orientation programs. Over 226 students ranked it as their number one choice.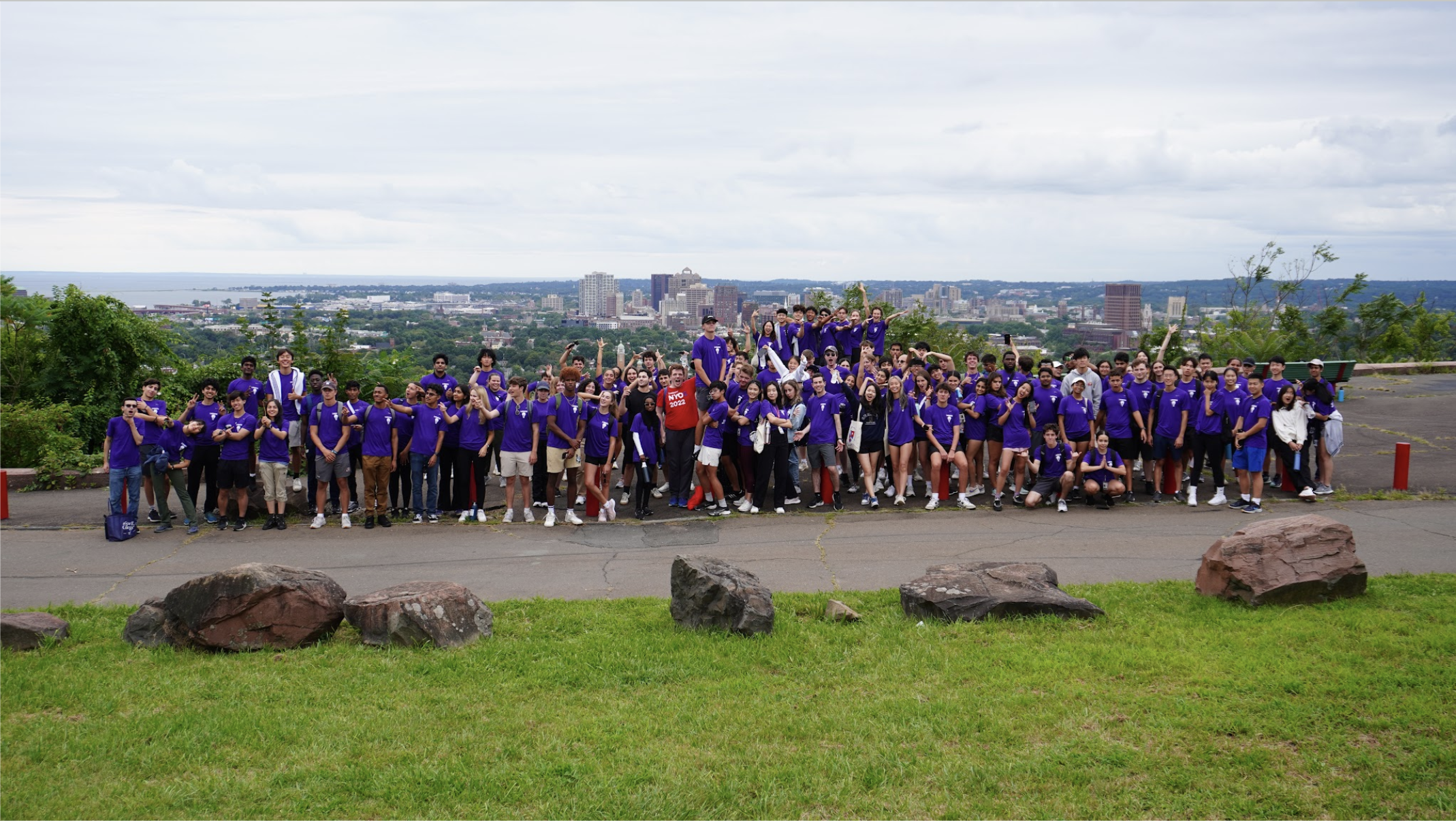 Moreover, the returning Yalies who became LAUNCH leaders expressed how meaningful the experience was for them. "I love my Launchies!" said Elizabeth Olshanetsky. "We're so close and helping them adjust to Yale has been super rewarding."
Looking ahead, the founders see LAUNCH as a catalyst for Yale entrepreneurship. "LAUNCH is part of this rising wave—making Yale a place that rivals the best universities in the world for students interested in innovation," Goldin said. The momentum generated by LAUNCH will continue with new co-working sessions planned at Tsai CITY and an upcoming speaker series, Yale INSPIRE, featuring Kevin Ryan (YC '85) and Joe Tsai (YC '86, Law '90).
Ultimately, the testimonials speak for themselves. "LAUNCH did exactly what its name promises: it propelled me beyond my limits. At LAUNCH, I achieved new heights as a leader, learner, and entrepreneur," said Jacob Lebroda (YC '27), echoing the sentiments of many who participated in this transformative experience.
The LAUNCH program is part of Camp Yale, which is comprised of 9 other pre-orientation programs hosted by administrative departments throughout the university, and is led by the Yale College Dean's Office, that provide unique experiences and an early sense of belonging to incoming students.