The Manolo Sanchez Prize
Every year, Startup Yale brings together Yale's biggest entrepreneurship awards in three days packed with pitches, prizes, and world-changing ideas.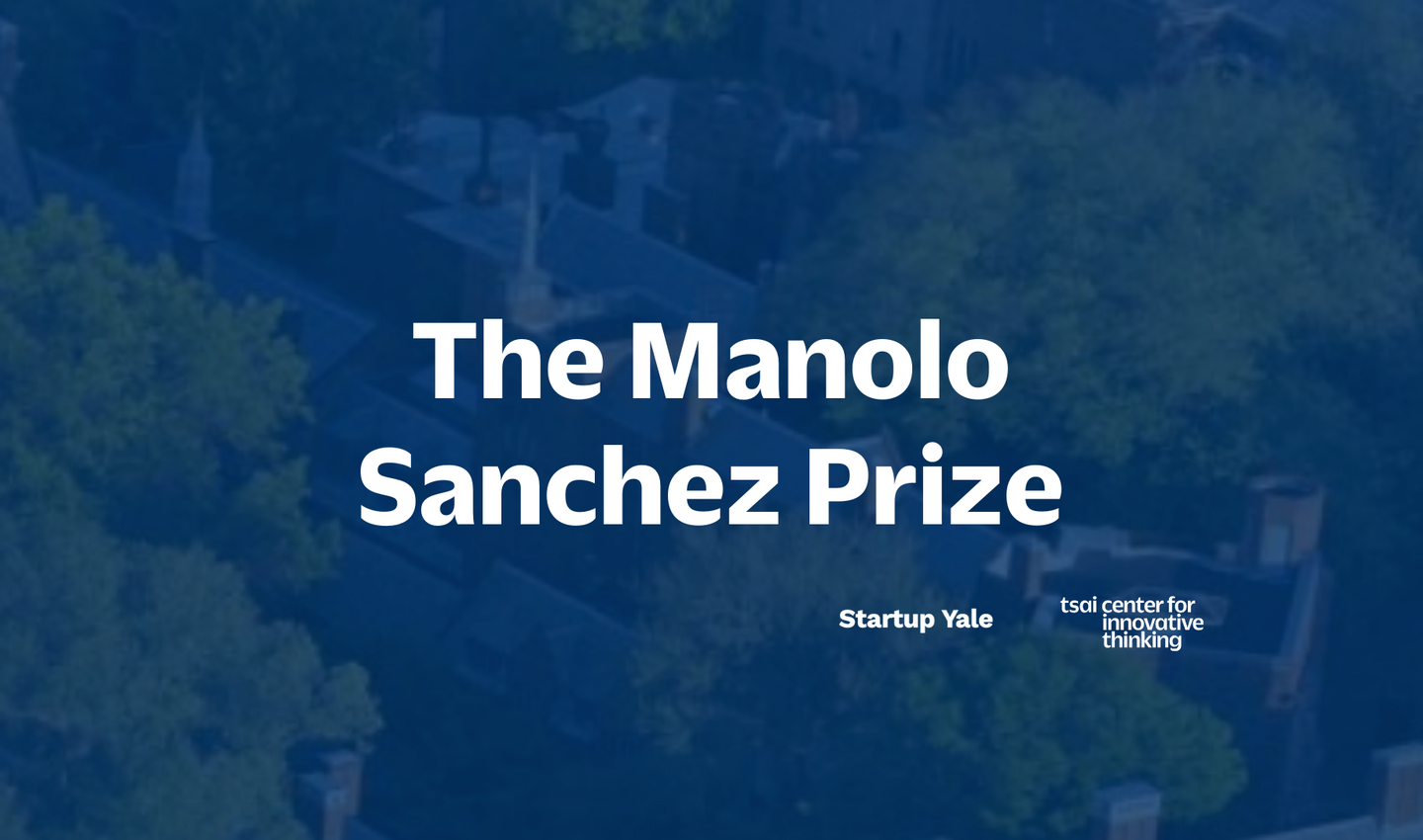 Yale innovators join community leaders, investors, and practitioners to reimagine the future through exciting, creative ventures. Recently added to the list of Startup Yale prizes was the Manolo Sanchez Prize, which will grant $25,000 to a student-led for-profit or non-profit startup that aims to improve the financial health of underserved communities. 
We sat down with Manolo Sanchez (YC '87), the sponsor of the award, to learn more about the prize, it's importance and the potential impact it will have both on the innovative community at Yale, as well as to financially underserved communities outside of the university. 
After a 30-year career in finance, including a tenure as the CEO of BBVA U.S., Sanchez now teaches classes on fintech, crypto, and blockchain at Rice University. One of Sanchez's greatest passions has always been financial inclusion, the availability and democratization of access to financial services, specifically the ability for tech to aid the process. Coming out of the corporate world and a career focused on helping improve communities' finances, Sanchez values finance that empowers people. He's currently involved with companies that are bringing access to loans and systems that are easier than traditional banks, like blockchains that help track sustainable practices. 
Sanchez wanted an opportunity to give back to his alma mater but wasn't sure what that would look like. After learning about Tsai CITY's work and community, he decided the center was the perfect place to support Yalies—specifically innovators seeking to improve financial services for individuals in underserved communities. Sanchez wanted to ensure the award would attract a diverse group of candidates and projects, aligning with our mission to inspire students from different backgrounds and disciplines to seek innovative ways to solve real-world problems. 
Ultimately, this award isn't meant for a specific type of venture or Yalie, but really any individual or organization interested in democratizing financial wellbeing, financial health, and financial inclusion services. 
"The Yale community is one of the most altruistic and striving to make the world a better place. I'm just hoping the right and creative people will participate in this new opportunity." –Manolo Sanchez 
The Startup Yale prizes share a single application, and prize finalists compete in pitch-offs in a lively event each spring. The 2022 application deadline for all Startup Yale prizes is 11:59pm on March 20. While our Startup Yale Info Session passed, you can start the application process by requesting a mentor and signing up for our newsletter to stay up to date.