Meet Tsai CITY's Spring 2021 Launch Pad and Accelerator Cohorts
38 student teams, collectively representing nine schools at Yale, will join this spring's cohorts.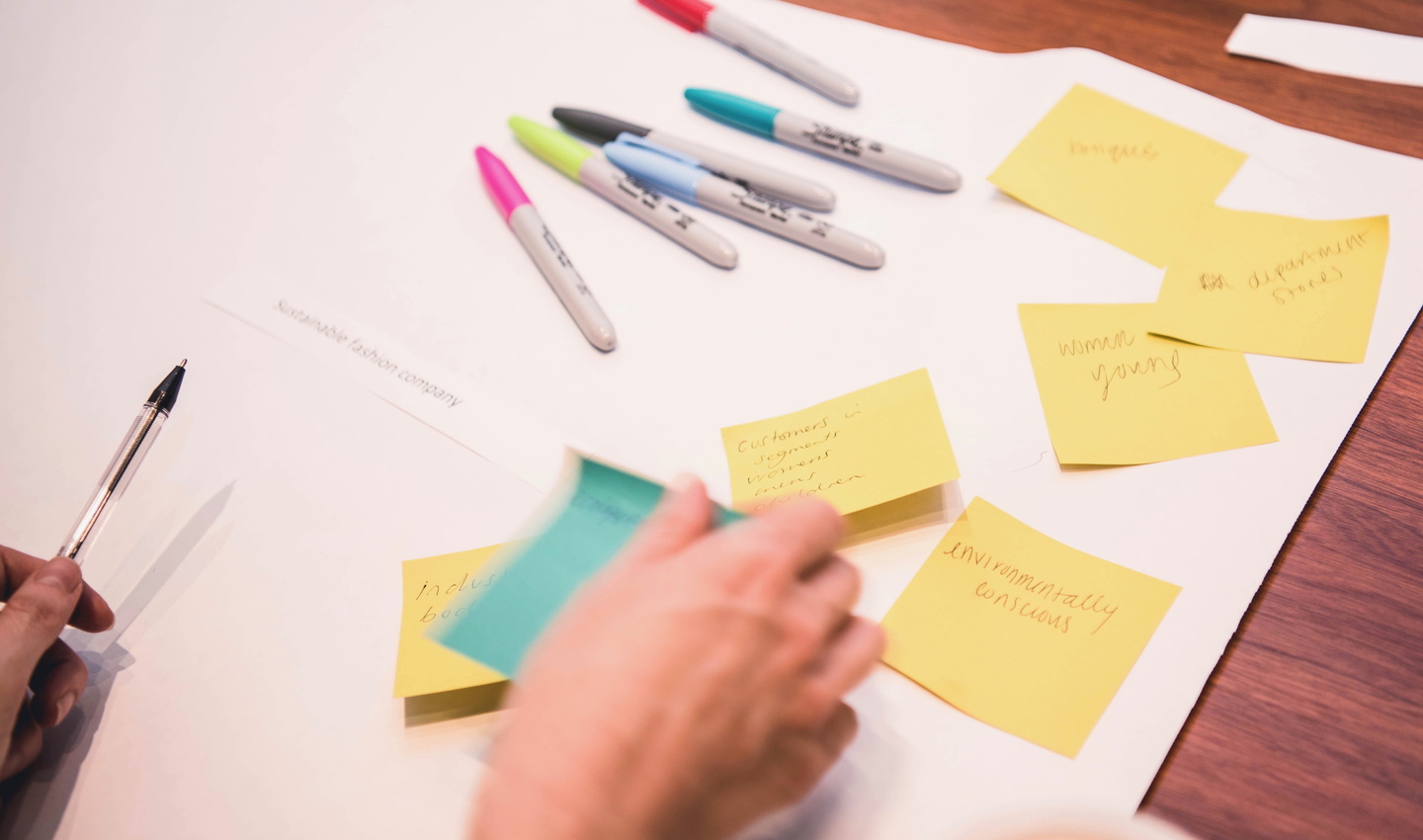 After an application period that saw overwhelming interest from students across Yale's campus, Tsai CITY is thrilled to introduce the 38 teams that will be joining its spring 2021 venture development cohorts. 15 teams will join the Accelerator, which is designed for projects and ventures with demonstrated traction and offers grant funding, mentorship, and a series of live workshops. Meanwhile, 23 teams with early-stage ideas will build on these ideas in the Launch Pad, which provides mentorship and community support alongside a mix of synchronous and asynchronous content. Collectively, the teams represent nine schools at Yale, from architecture to medicine. Meet the teams.
Accelerator teams
Carbon Offset Farm Transitions
Sebastian Quaade (YC '21), Manny Rutinel (Law '22)
This organization will provide novel carbon market-based financing opportunities and consultancy services to livestock farmers transitioning from animal agriculture to plant-based production.
Funbotics
Pranav Avasarala (YC '22), Andonny Garcia (YC '22)
Funbotics is a non-profit organization that provides free hands-on robotics and STEM education to underprivileged youth aged 11-12 years old. 
Istoria.io
Elijah Maletz (SOM '22), Pranav Daryanani (SOM '22)
Istoria is a platform for creative writers, providing free tools for creating and organizing writing projects, getting/providing peer feedback, publishing, and monitoring post-publication.
Mindful Kala
Shruti Parthasarathy (YC '24)
This team hopes to develop and pilot a web-based application for students to learn ways to heighten their psychological well-being and build cross-cultural understanding through Bharatanatyam, Indian Classical Dance.
MoneyMouth
Paul Meuser (Arch '22), Lele Xu (YC '23), Mostafa Kamel 
Moneymouth turns social media attention into collective action.
Naspire
Tunji Adegbite (SOM '22), Grace Mfonobong Ekpo
Naspire researches and produces African-context business cases studies to facilitate business education in Africa. 
NoGuilt
Linhang Ren (SOM '22), Anna Wong (SOM '22), Lincoln Guo (SOM '22)
NoGuilt (Froyo) is a health-oriented frozen yogurt cafe that will serve as a hang-out spot and a go-to-market retail space for novel food and beverage products.
Orpheus Pledge
Michelle Fang (YC '22), Julia Zheng (YC '23), Max Yuan (YC '23)
Orpheus Pledge is a 21-day guided program to reduce tethering to devices and platforms and improve mental health.
PF Glucose
Rohan Ahluwalia (YC '24)
PF Glucose aims to offer diabetics a non-invasive glucose monitor that is painless, more convenient, cheaper, and more accurate than alternatives on the market.
Publish and Prosper
Henry Jacob (YC '21), Shreya Sriram
All students should be able to showcase their research in a journal, but too few have this opportunity. To solve this problem, this team has created Publish and Prosper, an incubator for new student publications across the world. 
Red, White & Brown
Prerak Juthani (SOM '22), Sofia Charania (YSM '22)
Red White & Brown is a podcast for South Asian diaspora young adults living in "the West" — particularly those who are first or second generation — that explores the humor and challenges of our collective experience.
Ren
Madison Mahre (YC '22)
Ren is a sustainable tailor-fit women's clothing company that offers wardrobe capsules or individual garments at competitive pricing. 
Shoots
Kevin Gallagher (YC '21)
Plant biostimulants are non-fertilizer products with beneficial effects on plant growth in small amounts. Shoots' formula increases yield over 450% compared to fertilizer alone, reduces fertilizer needed by 50%-100%, and mitigates the effect of climate change on crops.
Stauros-7
Kelechi Umoga (SOM '22)
Stauros-7 connects Nigerians in the diaspora to practical needs in communities in Nigeria. 
Upright
Betty Tang (SOM '21)
Upright offers direct-to-consumer, high-protein oatmilk available in liquid and instant form.
Launch Pad teams
Affirmation Health
Brianna Olamiju (YSM '21)
Affirmation Health is a phone-based app centered on the power of positive affirmations to support those facing medical challenges, both chronic and acute. The app transmits daily positive affirmations created by a medical doctor that are directly related to promoting wellness.
AirCater
Ella Archibald (SOM '22), Michael Farruggia (SOM '22), JP Madarasz (SOM '22), Alexandra Sweeney (SOM '22)
AirCater, an app-based food preparation and airside delivery service, will provide passengers, employees, and airline crew with healthy, restaurant-quality meals as an alternative to fast casual/fast food restaurant options at airports.
Cimu
Kaci Xie (YC '24), Charlie Liu (YC '24)
Cimu is an online alteration company that uses AR technology to transform clothing women do not wear regularly.
Cirkl
Ileana Valdez (YC '21), Zeynep Karacan (YC '21)
Cirkl is a social networking platform that utilizes your existing friends and interests to help you expand your inner circle.
Eazr
Adekanmi Olubakin (SOM '22), Coker Sofoluwe, Nwaizugbe Amaka
Eazr is a cloud-based fintech freemium SaaS application that helps businesses in emerging economies automate employee management, and uses the aggregated data to drive access to affordable financial services for employees.
Ecofunded
Priyanka P Junankar (SOM '22), Hugh Daly, Matt Lucciola
EcoFunded is a renewable energy and sustainable infrastructure investing platform that will democratize a historically relationship-driven sector with high barriers to entry. The platform will offer unique equity and debt opportunities to accredited investors during rapid sector growth under the Biden administration.
Environmental Justice Index
Nick Dahl (YC '21), Pari Kasotia (YSE '21)
The next emerging idea in corporate social responsibility is environmental justice. Climate change is underscoring the dependencies between humans, environment, and communities. Environmental leadership is not enough. Institutional investors, rating agencies, and policymakers are looking for environmental justice solutions. This project will establish a corporate Environmental Justice Index.
Food Systems Education Hub
Amanda Martinez (SOM '22)
The Food Systems Education Hub will be a farm-based education and community center. The Hub will offer experiential educational programs focused on regenerative agricultural practices and the social, environmental, and health implications of our food systems. It will also offer food systems-centered career counseling services and advocacy workshops.
Health Justice USA
Tanvee Varma (YSM '23), Deanna Giraldi (YSPH '21)
Health Justice USA is an advocacy organization that advocates for policies that promote health and advance health equity. Health Justice USA will be an organization built on the value that all people in the U.S. should have a level of health that enables them to lead a fulfilling life.
Health Sidekick
Ritesh Singh (YSPH '22), Prerak Juthani (YSM '22)
People with family members or friends who work in healthcare can ask them about clinical terms, diagnoses, tests results, and logistical advice — but not everyone has that social capital. We are creating a platform that mimics knowing someone in the healthcare system.
hmmrBet
David Mason (YC '22), Spencer Marell
hmmrBet is a web-browser plug-in that provides consumers with the best price on any selected sports wager across all of the regulated sportsbooks in a given state, and provides consumers a link to easily place the wager.
Intelligent Recruiting
Zongjian He (GSAS '22), Leo Song, Derek Yang
Intelligent Recruiting will provide a one-click way to search and analyze global candidates via AI-based web-scale data mining, improving the current recruiting process for tech positions.
Ivy Essay Editing
Maddie Butchko (YC '24)
This college essay editing service will help high school students get into university. The business will provide affordable options to guide seniors to reach their potential and their dream college.
Memorai
Brad Magnetta (GSAS '21)
Memorai utilizes machine learning to create beautiful custom art by transforming customers' favorite photos into art. 
Monyter
Ellie Gabriel (YC '22)
This wearable device for children with autism spectrum disorder monitors their physiological data in real time and delivers useful alerts and recommendations to caretakers via phone app through machine learning software.
Probiome
Mansoor Akbarzai (YC '22), Michael Lee (YC '22) 
This fiber-rich, plant-based protein supplement is fortified with probiotics known to enhance the absorption of amino acids from plant proteins.
Project Empower
Sophia De Oliveira (YC '24), Nickolas De Oliveira
This team's idea is a COVID-19 DIY (do-it-yourself) Lung Model Kit designed to educate children about COVID-19 in an empowering way that sparks scientific curiosity.
Sonder
Vikram Akwei (YC '23)
Sonder is a social media platform that seeks to redefine grassroots activism and political engagement.
SoundScape
Shayne McGregor (GSAS '22)
The project is a platformer where the levels are thematically designed around different music tracks that play in the game's background.
 
SPECTRA Dx
Emily Houston (YSN '23)
SPECTRA Dx is a phone/tablet app that will facilitate real-time diagnosis of medical conditions across the full spectrum of human skin tones and medical specialties, in order to reduce healthcare disparities that result in higher morbidity and mortality for BIPOC patients.
The Hope Experiment
Jordon Rose (SOM '22)
The Hope Experiment creates, curates, and supports authentic experiences regarding race, gender, or sexuality and guide learners through addressing their fear and prejudice regarding the topic. 
THE ILLUSTRATOR 
Yijun Mao (SOM '22), Vera He Wang (SOM '22), Peiran Jing (SOM '22)
THE ILLUSTRATOR aims to create children's books that facilitate cultural identification for Chinese American (and Asian American in the long-term) pre-school children through integrated multimedia formats.
Wilu 
Diego Ordonez (SOM '21)
Wilu is a technology platform that aims to simplify residential real estate transactions, both for individual buyers and for agents. 
*If a venture listed requires changes or updates, please reach out to Sean, Sr. Administrative Assistant at Tsai CITY, via email: sean.plummer@yale.edu .