Meet Tsai CITY's Spring 2022 Launch Pad and Accelerator Cohorts
We are excited to announce the 33 students (& their teams) from over 11 different schools that will join this spring's cohorts.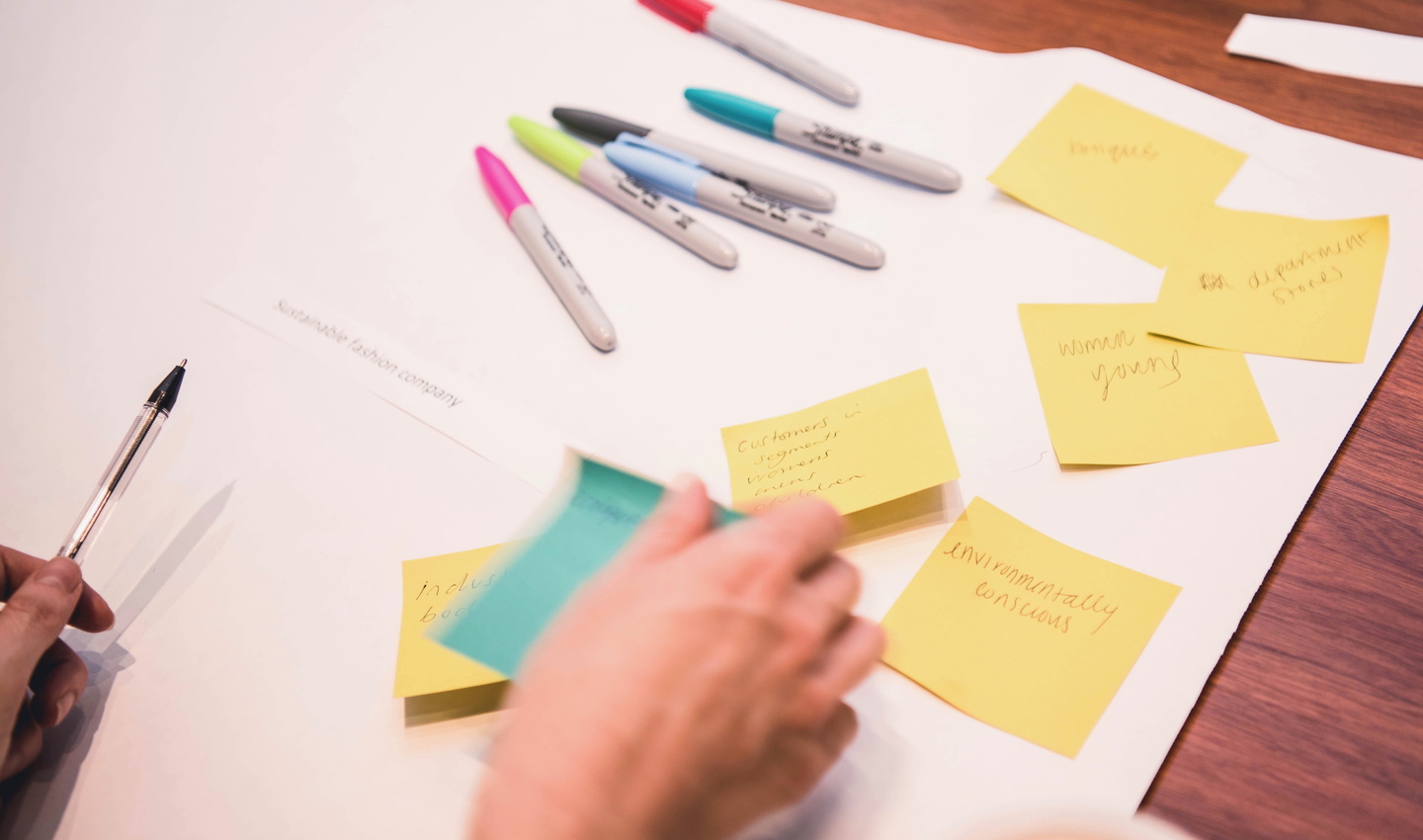 Tsai CITY is thrilled to introduce the 33 teams that will be joining its spring 2021 venture development cohorts. 12 teams will join the Accelerator, which is designed for projects and ventures with demonstrated traction and offers grant funding, mentorship, and a series of live workshops. Meanwhile, 21 teams with early-stage ideas will build on these ideas in the Launch Pad, which provides mentorship and community support alongside a mix of synchronous and asynchronous content. Meet the teams.
Accelerator teams
Arch Assets
Kevin Wang (SOM '23)
Arch Assets is a FinTech venture that aims to democratize access to alternative investments for everyday people. 
CountyShops
Greg Gatto (YC '22)
CountyShops is a local marketplaces by county. This allows shoppers to browse and buy products from local businesses in their area, all on one site.
DesMuse
Camilla Tassi (Drama '22), John Horzen (Drama '24)
DesMuse is is a space for artistic dialogue between chamber music and theatrical design, with an emphasis on co-learning and networking through performance. 
Ezer
Katherine Xia (SOM '22)
Ezer is a marketplace solution that streamlines the wedding planning process by matching couples with vendors through moodboards and machine learning.
Nebula Care
Jae Zhong (Public Health '23)
Driven by the mission to advance health equity through culturally appropriate care, Nebula Care offers multilingual coaching and support groups to improve health outcomes for overlooked social groups.
PEI LAN
Alvina Ding (SOM '22)
PEI LAN is a designer womenswear brand inspired by the poetic essence of Chinese art.
Phigital 
Lacie Thorne (SOM '23)
Phigital is a proprietary API plugin that extends a brand's existing e-commerce platform into a resale marketplace
Pocketful
Sarvam Goel (SOM '22)
Pocketful', is a vernacular, community-driven, stock trading and investing platform.
Repco
Andrew Wang (YC '24), Edmund Zheng (YC '24)
Repco is a dedicated feedback website for students and professors to collaboratively iterate on the education experience. 
Ruffle
Archit Bagaria (SOM '23)
At Ruffle, our objective is to disrupt the unsustainable meat industry by driving affordable and innovative meat substitutes. 
Taya Coffee
Gabbie DeSombre (Yale College '22)
Taya Coffee is an artisanal coffee concentrate that is not only effortlessly convenient, but delicious and versatile.
 
VivorCare
Hil Moss (SOM '22)
VivorCare is the first virtual survivorship clinic for survivors of critical illness, starting with cancer. Our mission is to help survivors live happier, healthier lives.
Launch Pad teams
Altru
Xiangru (Robert) Tang (SOA '22)
Creating a Web 3.0 Healthcare Ecosystem made to create a healthcare model which incentivizes healthy behaviors.
Andie
Olivia Canie (Public Health '23)
Andie is a service that would enable people with cervixes to perform cervical cancer screening themselves using self-swab HPV test kits.
Baraza
Vikram Akwei (YC '23), Mary Callanan (YC '23)
Baraza is a knowledge-sharing and coalition-building platform for cultivating and supporting grassroots movements and change-makers.
Bold
Sorah Park (YC '24)
"Bold" is a company that challenges fashion narrative with unconventional and outspoken streetwear. 
Boring Day
Lorenzo Flores (YC '22), Zehua Chen (YC '22), Eunji Yoo (YC '22)
Boring Day is a fashion brand that promotes mental wellness by encouraging everyone to claim a boring day for themselves, and take a break from the busyness of daily life.
Frenzy 
Akriti Gaur (Law '22),  Justice I. Forte (Law '22)
Frenzy is the mobile app that enables friendly hangouts, scheduled fast, for your frenzied life.
Inner Life of Sport
Benjamin Smith (Divinity '23)
The Inner Life of Sport is a curriculum that teaches contemplative practices and meditation to athletes. 
Kuai Fin (Automated DCF)
Ziyu Zhu (YC '24), Kiscada Hastings (YC '23)
Our vision is a software that automates all of the busy work inherent in building financial models.
MangoLeather
Jinali Mody (Environment '23)
Manufacturing plant leather from mango peel and core waste (ensuring comparable quality to animal hide) and selling B2B to fashion houses, car manufacturers and others.
MighTea
August von Oppenheim (SOM '22), Stefan Winkeljohann (SOM '22)
MighTea: The idea is to give people a customized and exciting 21st century tea experience! 
Mused
Nathan Miranda (SOM '23)
Mused is the Instagram for music - a platform that allows anyone to create a beat or chord progression with infinite remixabilty.
Ndao
Henry Joyce (SOM '20, '23)
Ndao connects communities to brainstorm and solve individual and collective needs.
Private Investment in Employee Ownership
Mike Morrison (SOM '22)
Developing a private equity fund to invest in employee ownership to address inequality. 
Project Jay
Yulin Zhu (SOM '24)
Project Jay aims to redefine biotech investment analysis by providing machine learning-based tools that conditionally estimate probabilities of FDA approval based on clinical trial data.
Project Potential: eArthshala Network
Zubin Sharma (GSAS '23)
India has more poor people than any country in the world; the majority of whom are in the 100 poorest districts.  
Project Yellow
Tony Ferrari (Divinity '23)
Project Yellow is a movement to prevent the suicide of teens and young adults.
StudentTeach
Sylvie Goldner (YC '25)
StudentTeach is a streamlined, online platform for students with a range of passions and expertise (ranging from sports to academics) who can volunteer their time by providing free lessons to fellow students. 
Telehealth Care and Support for Neglected Connective Tissue Conditions
Nathaniel Bresnick (YC '23)
A telehealth service providing, initially, care management and patient education to people affected by the spectrum of related, medically neglected connective tissue conditions.
Thimble
Kerui Yang (YC '24), Jenny Mao (YC '24)
Thimble is a smart hand-held controller designed to encourage PT patients to continue exercises at-home, connecting users to games requiring specific movements that align with their PT exercises. 
UN1QUE Health
Apurv Hirsh Shekhar (Medicine '25), Nicole Anderson (Public Health '23)
Un1que Health helps physicians determine better treatments faster for individual patients, improving patient experience and reducing costs for health insurers.
Uni
Suba Ramesh (YC '24), Carolyn Qu (YC '24)
Uni presents a platform full of fellow college students to make taking that first step to new connections easier.