From Entrepreneur to Leading Student Venture Development
Meet Matt Gira, Director of Student Programming at Tsai CITY. Matt knows firsthand the exhilarating highs and challenging lows of the startup journey. In this 6-minute read we detailed some key takeaways from Matt's feature on the Venture Unscripted podcast.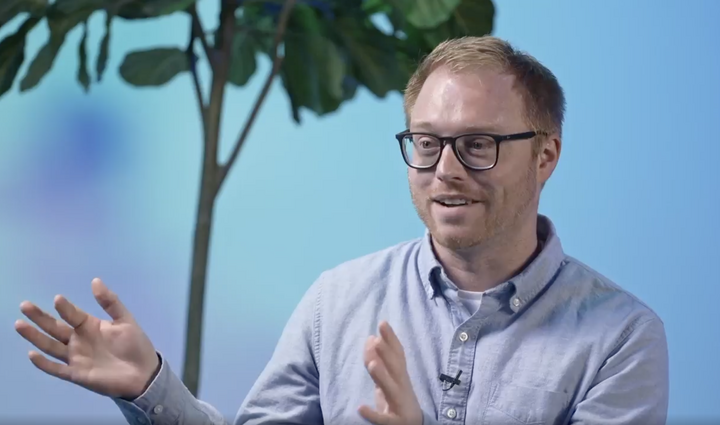 The Tsai Center for Innovative Thinking at Yale (Tsai CITY) has rapidly grown into a home for student entrepreneurship and innovation. Like all of the staff on the Tsai CITY team, Matt Gira, Director of Student Programming, has a lot to do with it. Matt's own winding journey from scrappy founder to leading Yale's flagship venture programs gives him a unique empathy for–and commitment to–the student founders he works with today. 
In a recent episode of Venture Unscripted, Matt traced his startup origin story, which began not in an accelerator program but in his Hope College dorm room. As Matt describes, "I started at Hope College making little Bluetooth, you know, mason jar speakers and all these different things for Etsy...that's where I kind of got my start." Though drilling holes in mason jars proved an amateur move ("it shatters a lot"), this DIY approach gave Matt an early crash course in product development and marketing.
After finding some success selling his speakers on Etsy, Matt's entrepreneurial path took a pivot: connecting with research-minded peers at Hope, Matt co-founded Fathom, a startup making underwater drones. Despite their lack of hardware experience, the team landed media coverage and investor interest. Matt pinpoints a moment that captures both the naivete and excitement of early-stage founders: "We had a lot of good conversations with people, and still, some of our conversations were naive. We were going to people [saying] we want a check for $100,000." Quickly realizing, "they're not gonna write that."
Securing a spot in TechStars then catapulted Fathom onto the fast track. Their Kickstarter campaign raised tens of thousands within hours, but it soon became clear that the rapid pace had a cost. As Matt reflects, "about a month in I was like 'oh boy, this is going to be a huge learning curve.'" Navigating complex manufacturing and hardware hurdles ultimately overwhelmed the young team. "Everything you can imagine for a startup going wrong… It kind of came to a boiling point together," Matt notes. After unsuccessfully scrambling to course correct, Matt and his co-founders made the tough call to shut Fathom down.
Matt emerged from the rollercoaster with clarity: he knew he wanted to stay in startups, but he was just unsure of how. While figuring out his next step, Matt leaned into strengthening his local West Michigan startup community through meetups and events. After connecting with Yale during Fathom's journey, a role at Yale soon surfaced as a promising opportunity. 
Now utilizing his founder experiences to lead Tsai CITY's student venture programs, Matt pinpoints empathy as central to his approach. He also focuses on setting students up for startup success by teaching foundational concepts he wished he had known earlier, from SEO to customer research. 
This student-centered approach has shaped standout programs like Tsai CITY's Summer Fellowship. Matt highlights how participants not only gain crucial skills but also accomplish impressive milestones like winning major pitch competitions and even launching an animation studio. For Matt, such student outcomes provide motivation:
"It's been a full circle moment for me."
While Matt has traded building underwater drones for empowering the next generation of founders, his scrappy roots remain close to his heart. Matt's journey shows how channeling early startup lessons creates not just personal growth but also an inclusive, empowering environment where students can bring their own ventures from zero to one hundred.
 
To learn more about Matt Gira, click here.
To learn more about Tsai CITY venture development programs, click here. 
To listen to the full podcast episode, click here.