Empowering Students through Dynamic Programming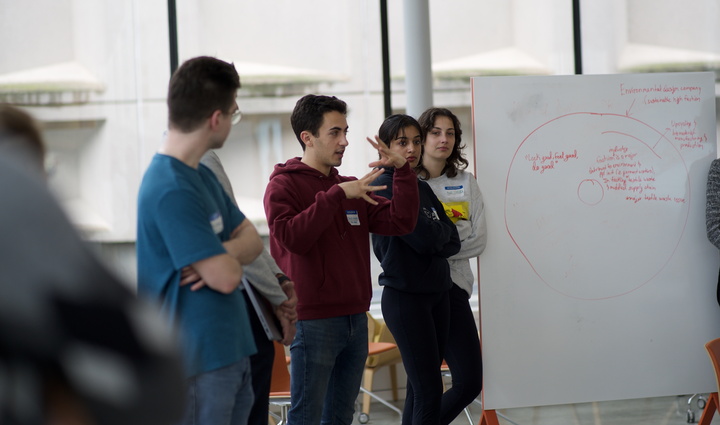 Since Tsai CITY's inception in 2017, Tsai CITY has empowered students to explore their passions, develop innovative solutions, and make a positive impact on the world. As the interests of this dynamic student community have changed, so too has the center's range of programs, resources, and mentorship opportunities. By cultivating an environment of collaboration and experimentation, Tsai CITY encourages and supports the next generation of changemakers.
At the heart of the student leadership at Tsai CITY is an interdisciplinary group of student advisors, bringing together students from across Yale's campus to advise Tsai CITY staff on programs and resources and offer crucial feedback on programming. As a result of those discussions, Tsai CITY collaborated with the Yale Visual Arts Collective (YVAC), a student-led initiative featuring artwork from across visual arts disciplines. In December 2022, Tsai CITY hosted the debut YVAC showcase, promoting the creative entrepreneurial culture at Yale. The event was well attended, featuring the work of over 68 student artists alongside live jazz music and fresh pastries. Tsai CITY has also served as a space for the exhibitions of individual artists, including Diego Miró-Rivera (YC '23).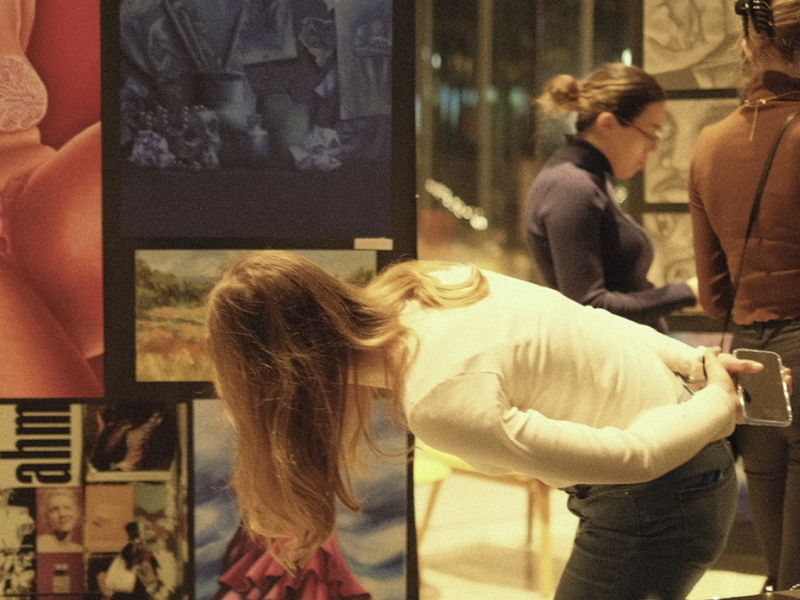 In addition to exhibitions, Tsai CITY has served as a host for mixer events for many creative endeavors on campus, bringing together creative communities in conversation. In April, Tsai CITY hosted Hatch, an arts magazine collaboration that brought together student magazines, newspapers, and journals. The event, attended by publications such as The Yale Herald and The New Journal, allowed groups to share some of their brilliant work from the semester while enjoying refreshments. Tsai CITY also provided a safe space for MAISON, Yale's only operating undergraduate fashion organization, to have its first fashion show at Yale in five years. At the show, more than 15 student designers from Yale, Parsons, RISD, and Pratt, as well as local New Haven designers, showcased their looks on the runway in front of more than 200 attendees. Tsai CITY is focused on creating an interdisciplinary learning environment that centers creators and innovators in all fields at Yale.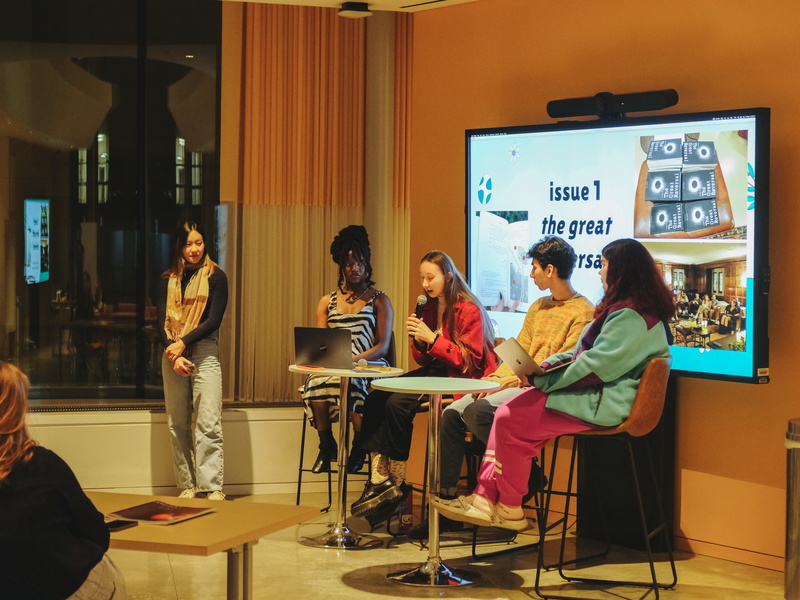 Over the years, student interest in Tsai CITY's programs has increased massively. In the fall semester, 125 applications were received to join the venture development programs; by the spring semester, that number had grown to over 175. Since enthusiasm for learning about the venture capital industry at Yale has increased, Tsai CITY has added programming, such as the Investing in Innovation intensive, which introduces participants to the mindsets, frameworks, and practices that investors use to evaluate early-stage ventures. In exciting field trips to New York and Boston this year, Tsai CITY escaped the confines of campus to offer students the opportunity to meet with established entrepreneurs and expand their networks. These events introduced students to a diverse range of innovative startups and entrepreneurial support organizations through a variety of panel discussions and meet-and-greets.
Tsai CITY has also recruited from among Yale's student body to expand its outreach. Grace O'Keefe, formerly a student Marketing and Outreach Associate for the center, has, since her recent graduation, assumed a role as Program Manager for Tsai CITY. Her work in programming has allowed for greater connection and collaboration with student groups and organizations on campus.
Tsai CITY is also committed to serving underrepresented communities across Yale, New Haven, and the surrounding region. Although Connecticut's entrepreneurial ecosystem is thriving, Black founders are still receiving less than 2% of all venture capital funding. In an effort to support Black communities in the region, Tsai CITY, along with partners CTNext and the Yale School of Management Black Business Alliance, established the Yale Black Venture Summit Prize. This $20,000 cash prize was available for Black-identifying company founders based in Connecticut, Massachusetts, Rhode Island, or New York or ventures that address a pressing need in Black communities. The center is continually thinking of new ways to meaningfully support traditionally underrepresented founders and innovators in their work. This past spring, the center worked with a Yale doctoral student who accepted a role as a Strategic Initiatives Fellow at Tsai CITY to review the literature and propose recommendations for increasing the support provided in this area — a position this center is looking to continue as this work moves toward implementation.
As even larger, more diverse incoming classes come to Yale, bringing their unique passions and perspectives, Tsai CITY continues to respond and adapt to their demands for engaging with them and providing relevant and innovative programming. Whether it's through workshops, funding initiatives, or interdisciplinary projects, Tsai CITY provides a nurturing environment for innovative students to turn their ideas into reality.