Paving the Way for a Greener Tomorrow: Reflections from the Climate Innovation Intensive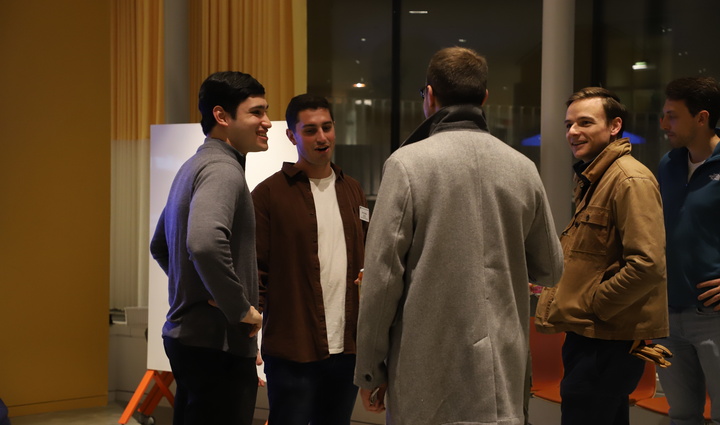 This past fall, Tsai CITY and the Center for Business and the Environment at Yale (CBEY) jointly organized the first-ever Climate Innovation Intensive.  As the student coordinator, I was involved in developing and running the program and was pleasantly surprised by the experience. The intensive set out with the objective of providing students with structured frameworks and tools to explore entrepreneurial pathways to address climate change. Although I have spent years working as a climate professional, I have never had a chance in my professional life to slow down and reflect on my experiences. This intensive gave me the opportunity to structure my climate learnings by hearing from experts in sustainability while discussing these topics with a deeply engaged community of participants. 
We set the groundwork with our participants through workshops on climate innovation, ecosystem analysis, investor frameworks, and the urgency of decarbonizing the hard-to-decarbonize sectors with resident experts from across Yale. These workshops leveled the playing field to ensure that all participants came away from the program with tools to solve or invest in solutions that can work. Each cohort in the program then broke out to hear from experts in their selected technology sphere. 
My cohort was focused on sustainable aviation fuels (SAFs). This topic covers a wide and complicated range of topics, including waste streams, clean hydrogen production, chemical processing, the aviation industry, and global policy regimes. According to the World Economic Forum, the aviation industry is responsible for 3% of global carbon emissions and is projected to account for at least 10% by 2050. Aviation is one of the hardest sectors to decarbonize because replacing aviation fuel requires a fuel density that electric batteries typically cannot compete with and has a customer base that relies on infrastructure that is not cheaply replaced. As we learned from our experts, Sustainable Aviation Fuel represents the most feasible alternative to conventional fuel sources and can achieve 80-95% reductions in fuel emissions. However, there are still several challenges with SAFs, including that they are more expensive than traditional jet fuels and are currently constrained by the production of this fuel. 
This intensive dove into why that is the case, what innovators are doing to overcome those challenges, and why SAFs are such an attractive investment opportunity.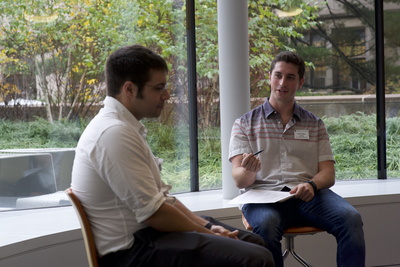 The SAF cohort first heard from Staff Sheehan ('16 PhD). Staff is a serial entrepreneur and developed his PhD work at Yale to start Air Company. Air Company captures carbon directly from the air and combines it with clean hydrogen to create sustainable fuels, perfumes, and vodka. Despite recently raising over $30M and signing large contracts with some of the biggest industry players, Staff generously came to Yale to meet with our SAF cohort, discuss his climate journey, and talk about the challenges of starting climate companies. During our panel, he provided valuable insights, spoke directly with our participants, and even offered tours of his facilities to one of our cohort members. This intimate access to one of Yale's most successful climate entrepreneurs gave our cohort an incredible learning opportunity. 
In week two of the program, we had Isobel Campbell('23 YSE) come to discuss ecosystem thinking. Isobel is one of the School of the Environment's leading researchers on SAFs and has written extensively about the environmental impacts, traps, and potential of this technology. Isobel led a discussion on how she has evaluated the life cycle impacts of SAFs (which are a lot more complicated than I realized), why there is a supply constraint, and what she thinks will be the future of SAFs. This conversation also explored how complicated environmental solutions become when upstream and downstream effects are considered. This conversation was truly enlightening and highlighted the importance of environmental expertise when evaluating climate technologies.
In the final week, we brought Konstantine Drakonakis ('06 YSE) to discuss investing in SAFs. Konstantine is the managing partner of Connecticut Innovations charged with investing their $100M ClimateTech fund. His experience in climate innovation and investing spans decades and he generously gave us his honest approach to identifying good technologies, mitigating market risk, and closing deals with climate entrepreneurs. Unfettered access to a venture capitalist is hard to come by, so this conversation was both illuminating and interesting. The whole cohort and I were deeply appreciative of this conversation. 
Not only did I learn about climate innovation, best practices for ecosystem analysis, and how to identify innovation that will stick, but I also came to appreciate Yale's climate community and the potential it has for impact. Yale is known for its dedicated approach to creating value for companies and society, and this intensive allowed me to meet the students and alumni who hold a deep commitment to making a more sustainable future. I am so grateful for the time I spent with my cohort and our keynote speakers.
________________
Perry Bakas is now CEO of Carbon Loop (a 2023 Summer Fellowship team) and met his co-founder Connor Rooney (PhD '24) through this intensive. Together, alongside Co-Founder and COO Harrison Meyer (SOM/MEM '24), they're building Carbon Loop to recycle waste carbon dioxide and develop high-value byproducts for use in aviation, shipping and more. 
We are accepting applications for the second iteration of the intensive. Learn more and apply before the deadline on September 22nd, 2023.